"Bilma Acuña. Historia de un Manantial: Una Biografía Social" by Silvia Kremenchutzky, reached Number One on Amazon.com's Best Seller List in the Sociology and Biographies in Spanish Categories on December 5, 2016.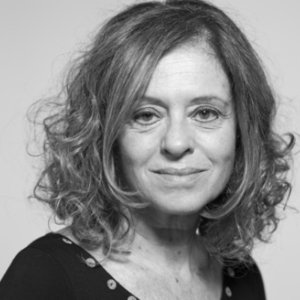 December 7, 2016 – Author and Executive Director of Crisol Silvia Kremenchutzky's recent release in Kindle, "Bilma Acuña. Historia de un Manantial: Una Biografía Social" (Spanish Edition) hit Amazon.com's best seller list on December 5th, climbing all the way to Number Two in Social Sciences and Number One in the Sociology and Biographies in Spanish. The book has also made it to the top of Amazon's Hot Releases in Sociology, Social Sciences and Biographies in Spanish.
"Bilma Acuña. Historia de un Manantial: Una Biografía Social" is the life story of a social leader in Argentina, who lives and works in one of the poorest areas. The biography shows the articulation between Bilma's personal life and the social context.
When asked when she decided to write a book about Bilma Acuña, Kremenchutzky said "It was a day I was walking along the narrow streets of one of the poorest slums – Ciudad Oculta – when I came with the idea of writing a book about Bilma. When I suggested the idea to her, Bilma told me she had always dreamed of having a book about her life because she wanted to show that even if you are born poor and live in a slum, you can overcome life challenges and set an example of strength and dignity. Bilma Acuña has been a very important figure for Crisol because we started to work in her community soup kitchen when we first got there. She played a big role in allowing us to develop our inclusion strategies with the most vulnerable population".
Silvia Kremenchutzky has a degree in Sociology and in Social Psychology. She is the Executive Director of Crisol Proyectos Sociales since its foundation in 1994. She is specialized in social policies particularly in evaluation and systematization of projects and programs in the area of youth, education and work and rural development. She has been a consultant of national and international organizations and professor at different national universities such as Buenos Aires, Patagonia and General Sarmiento. She currently is a Consultant of IFAD (International Fund of Agricultural Development) and an expert in issues related to gender, poverty and rural organizations.
Crisol is an NGO created in 1994 in Argentina by an interdisciplinary group of social sciences professionals. It intends to reflect and contribute with new ideas to enrich public policies and to promote social projects focused on the most vulnerable population (those persons living in extremely poor neighborhoods and rural areas). Crisol has worked for over 22 years developing two areas (Social Counseling and Community Development) to learn more about Argentina's social reality, through research and investigation for the subsequent field work to foster transformation and to improve life quality standards among the poorest sectors of the population.
To learn more about Crisol Proyectos Sociales, visit www.crisolps.org.ar.
"Bilma Acuña. Historia de un Manantial: Una Biografia Social" is available on Amazon at https://www.amazon.com/Bilma-Acuña-Historia-manantial-biografìa-ebook/dp/B01N0616L8.
Media Contact
Company Name: Crisol Proyectos Sociales
Contact Person: Silvia Kremenchutzky
Email: silviak@crisolps.org.ar
Phone: (54 11) 5239-8262
Country: Argentina
Website: http://crisolps.org.ar/