The new release "Mortgage Storm, Making It Rain by Mastering Your Craft" hit Number 1 on Amazon's Best Seller List in the Mortgage Category during the week of November 21.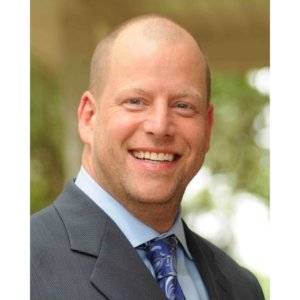 Mortgage Banker Douglas Bateman co-authored the new release, "Mortgage Storm, Making It Rain by Mastering Your Craft," with fifteen other top mortgage producers and coaches across the United States. The book reached and remained at Number 1 for the Mortgage Category on Amazon all throughout the week of November 21.
Mortgage origination can be one of the most rewarding careers among the entire real estate industry and even among all sales fields. Income is generally commission-based and the earning potential is only limited by individual performance. The challenge is that there is not much in the way of formal training available to learn how to master the business. In "Mortgage Storm," Bateman and fifteen other top producers and mortgage coaches provide million dollar insights and tips to success in this business. The authors provide a "peek behind the curtain" to see how they have built their businesses and have generated over $20 billion combined in residential mortgage originations.
Bateman commented on a point he made in the book, "The biggest potential for business that originators typically miss is working with the listing agent on the transactions. It seems like many originators avoid talking with the listing agent, maybe because they are afraid they will be asked tough questions they don't have the answers to." He continued, "Listing agents are my next best friend because when they are impressed with exceptional communications and service they are going to want to refer their buyers to me in the future."
In his chapter, Bateman shares and explains several key factors for success in the mortgage industry, including:
Learning the business by working under a top producing loan officer
Organizing every day to prioritize working on lead generation
Building your network of referral partners
Working with the listing agent as well as the buyer's agent
Developing a specialty and capturing a niche
Providing a great experience for every borrower
"Mortgage Storm, Making It Rain by Mastering Your Craft," is available on Amazon.com in a Kindle version at http://Amazon.com/dp/B01N53D5G0. The paperback version will be released soon.
Douglas Bateman has been involved in mortgage banking for over 25 years and annually ranks in the top 5% of loan originators nationwide in unit and origination volume. He is a loan officer and branch vice president for Gold Financial Services in Grapevine, Texas in the Dallas/Fort Worth area.
Bateman has been named a Five Star Mortgage Professional in 2013,2014, and 2015 by Texas Monthly Magazine, where he was qualified to be among the top originators in the industry on a national level. In 2014 and 2015 he also ranked #3 in Texas for his FHA volume per Scotsman Guide's Top Originators and has been listed in the National Register's Who's Who in Executives and Professionals. Bateman currently hosts the weekly radio show, "The Mortgage Edge," that is broadcast on 660 AM The Answer and 94.9 FM in the DFW area, where he shares his knowledge and answers listeners questions.
For more information about Douglas Bateman, visit
http://MortgageEdge.Loans
Media Contact
Company Name: Nations Media Group
Contact Person: Bill Kopatich
Email: BillK@NationsMediaGroup.com
Phone: 704-625-0097
Country: United States
Website: http://www.NationsMediaGroup.com