The new release "Mortgage Storm, Making It Rain by Mastering Your Craft" hit Number 1 on Amazon's Best Seller List in the Mortgage Category during the week of November 21.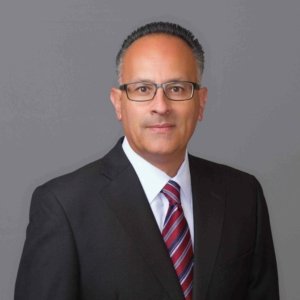 Mortgage Banker Manuel Corral co-authored the new release, "Mortgage Storm, Making It Rain by Mastering Your Craft," with fifteen other top mortgage producers and coaches across the United States. The book reached and remained at Number 1 for the Mortgage Category on Amazon all throughout the week of November 21.
Mortgage origination can be one of the most rewarding careers among the entire real estate industry and even among all sales fields. Income is generally commission-based and the earning potential is only limited by individual performance. The challenge is that there is not much in the way of formal training available to learn how to master the business. In "Mortgage Storm," Corral and fifteen other top producers and mortgage coaches provide million dollar insights and tips to success in this business. The authors provide a "peek behind the curtain" to see how they have built their businesses and have generated over $20 billion combined in residential mortgage originations.
Corral commented on a point he made in the book, "Mortgage originators need to become lifelong learners in this business and need to not only work in their business, but also to work on their business, making it better each year." He continued, "Whether it be setting up new systems, figuring out better ways to market, or thinking through how to get more referral partners, it's important to be improving everything you do and honing your skills every year to keep advancing and growing."
In his chapter, Corral shares and explains several key factors for success in the mortgage industry, including:
Having a positive mindset
Benefits of working with an experienced mentor
Mastering the lending guidelines
Building a base of referral partners
Developing a specialty focus and mastering it
Maintaining contact with clients after the closing
Building a team to leverage total volume
Developing and maintaining an impeccable reputation
"Mortgage Storm, Making It Rain by Mastering Your Craft," is available on Amazon.com in a Kindle version at http://Amazon.com/dp/B01N53D5G0. The paperback version will be released soon.
Manuel Corral is a thirty-one year veteran of the mortgage industry and the leader of the Golden Empire Mortgage branch in Pomona, California. He and his team originate mortgages in the East San Gabriel Valley and the Inland Empire, just east of Los Angeles, and other areas of Southern California. He is a perennial member of Golden Empire's Chairman's Circle and a ten-time winner of the company's top producing loan officer award.
Corral has been nationally recognized as a top performer by several mortgage publications such as The Scotsman Guide, Mortgage Executive Magazine, and Mortgage Originator Magazine. He was awarded NAHREP's top Latino Originator Award for 2014 and was No. 2 in 2015. Corral has closed over 3500 loans in the past 15 years. He is a frequent speaker and has spoken at the Real Estate and Mortgage Mastermind Summit over many years as well at Duncan Group's Sales Mastery Events.
For more information about Manuel Corral, visit
http://www.ManuelCorral.com
Media Contact
Company Name: Nations Media Group
Contact Person: Bill Kopatich
Email: BillK@NationsMediaGroup.com
Phone: 704-625-0097
Country: United States
Website: http://NationsMediaGroup.com