Business Innovators Radio host Alicia Dibrell recently welcomed the noted life and business coach Donna "Diamond" Rodriguez on her show. During the interview, Diamond shared her valuable insights on helping individuals achieve time and financial freedom.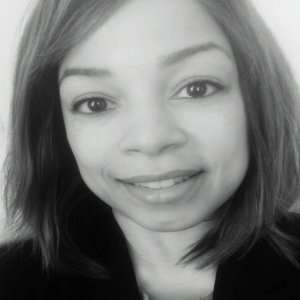 A recent episode of popular radio show Business Innovators Radio with Alicia Dibrell featured Donna "Diamond" Rodriguez, a certified life and business coach with an amazing life story behind her. Diamond overcame nine challenging years in a wheelchair defying all odds and is now dedicated to teaching her clients the same life-changing formula.
Extensively trained in right brain education from ages zero to adulthood, Diamond is the founder of DefytheOddswithDiamond.com. She teaches entrepreneurs the techniques of harnessing their brain power and a success mindset to help them achieve time and financial freedom.
"I help the heart-centered entrepreneurs and solopreneurs that are passionate about their purpose to contribute and serve their clients, but are searching for clarity, structure, system, support or confidence necessary to catapult their business success," said Diamond.
During the discussion, Diamond stressed the importance of developing a breakthrough mindset, one of the techniques she teaches to her clients. "Our lenses; life experience, training, childhood, subtle coping mechanism, and accepted beliefs create a perspective that interprets how we see the world. Our experiences shape our world. Our mindset is our lens where our experiences filter through", she mentioned.
Diamond also spoke in detail about her much appreciated Peak Productivity coaching. In her program, Diamond focuses on peaking brain performance, which is proven to be more effective compared to focusing just on the body. According to her, the peak brain performance includes efficiency in terms of personal analytics, increasing creativity, and creating systems not only in terms of what people do but also how they do things.
To listen to the entire interview on Business Innovators Radio, please visit http://businessinnovatorsradio.com/donna-diamond-rodriguez-success-mindset-productivity-expert/
To find out more about Donna "Diamond" Rodriguez, please visit https://www.defytheoddswithdiamond.com/ or https://www.facebook.com/groups/300719476981662/
About Business Innovators Radio: Business Innovators Radio is a popular radio show featuring interviews with industry innovators and trendsetters sharing their proven strategies to help listeners build a better life. The show is hosted by Alicia Dibrell, a best-selling author.
Media Contact
Company Name: Incite Media Agency
Contact Person: Alicia Dibrell
Email: awilliams@inciteauthority.com
Phone: 702-202-7939
Country: United States
Website: http://www.inciteauthority.com