When employees are sick, businesses suffers so a corporate wellness program just makes good business sense. Star Wellness is announcing the expansion of their onsite offerings to help businesses find ways to control rising healthcare costs.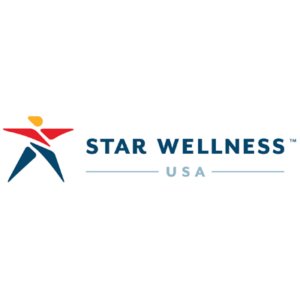 Star Wellness, a renowned wellness solution provider has announced the expansion of their onsite, comprehensive health & wellness packages for employees. The increasing popularity of wellness programs speaks to the fact that more and more executives also realize that a healthier workforce offers a way to control continually increasing health care costs. The bottom line is that a properly implemented program can pay for itself.
Star Wellness has rolled out an offering of corporate wellness programs, designed for early detection and prevention of disease. The results are often surprising to both employees and employer, and, in some cases, have even saved employees lives. It's not uncommon to find issues such as undiagnosed diabetes, men with elevated PSA readings (prostate cancer), out of range thyroid readings or significant plaque formation in the carotid arteries — all potentially deadly diseases if left unchecked.
Research has shown time and again that a healthier workforce results in a more productive workforce as well as fewer hours lost to employee absences, work-related injuries, less turnover and increased morale. As we ring in the New Year, most people will be focused on losing weight and getting healthier in 2017.
Still, there are challenges with America's healthcare system. Many individuals are upset with high premium increases, as health benefits have become quite expensive and even unaffordable to many. "That's why Star Wellness is offering these corporate wellness screening packages that help employers in the effective management of their workers' health through early detection and risk eliminations," stated Johnette van Eeden CEO of Star Wellness.
Established in 2005, Star Wellness is the brainchild of bestselling author Johnette van Eeden; her book is called Navigating Wellness: Creating an effective strategy for cost containment. She created the platform to help empower individuals to take charge of their health by providing access to affordable screenings and laboratory testing. Shortly thereafter, she built a corporate wellness program offering onsite testing for employees that can screen for 7 top healthcare plan expenses in a single 5-8 minute appointment. This helps businesses identify problems earlier, resulting in healthier employees and healthcare cost savings. The company provides state of the art health services at affordable rates with no hidden charges while maintaining industry-leading best practices including HIPPA/OSHA compliance, and the most up-to-date certifications and training.
Solutions on the Go
Whether it is transforming the way healthcare is delivered by taking it directly to the employee in the workplace, saving lives every month by alerting individuals to health conditions they were unaware of or providing outcome-based programs, these new offerings by Star Wellness have raised the bar in the world of wellness and affordable healthcare.
Johnette van Eeden CEO Star Wellness had this to say, "We are delighted with our healthcare solutions that have brought affordable and cost-effective wellness and preventive care services to businesses, governments, and school systems. We have over a decade experience delivering customized wellness programs to meet organizational goals and with our easy to use, step by step methods we can screen employees within minutes." Star Wellness also gets outstanding feedbacks and testimonials. One of their customers had this to say, "Star Wellness has performed beyond our wildest expectations, and has now grown to become a valued contributor in the development of our annual wellness strategy." – Connie K, PHR
For more information, to schedule a consultation/interview please visit: www.StarWellnessUSA.com
Media Contact
Company Name: Star Wellness
Contact Person: Johnette van Eeden
Email: info@starwellnessusa.com
Phone: 817-571-6425
Country: United States
Website: http://www.StarWellnessUSA.com