Deterioration of urban ecological environment and derivation of haze, road rage and other problems have made the urban citizens suffer. Fosjoas electric walkcar, an emerging means of transport that meets the demands of the times, is gradually known and accepted by most people.
Faced with increasingly serious urban traffic jams, urban citizens are suffering from the deterioration of urban ecological environment and derivation of haze, road and other problems. Electric scooter, an emerging means of transport, is gradually known and accepted by most people. Fosjoas has been committed to R&D and manufacture of intelligent and portable electric scooter over the years that can change what the city is like and make traveling of city dwellers more healthy, comfortable and safer.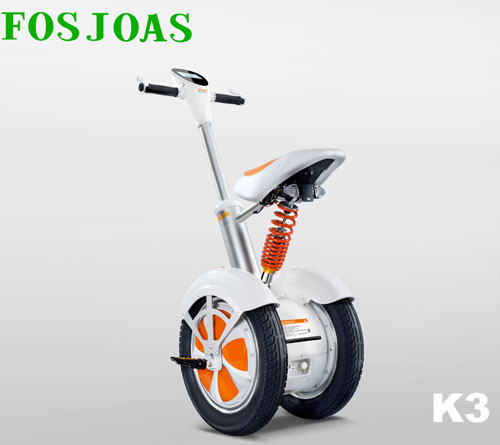 As an innovative means of transport, Fosjoas is initially designed to alleviate urban traffic pressure and environmental deterioration. Being completely driven by electricity, Fosjoas eco-friendly self-balancing scooters will not let out exhaust gas. Fosjoas lightweight electric scooter, being pollution-free and more low-carbon and eco-friendly than cars, can make the ecosystem where human lives more harmonious and healthy. In addition to high-quality, safe and stable Sony lithium battery, Fosjoas mini electric scooter is also energy-saving, achieving authentic low carbon and environmental protection in details.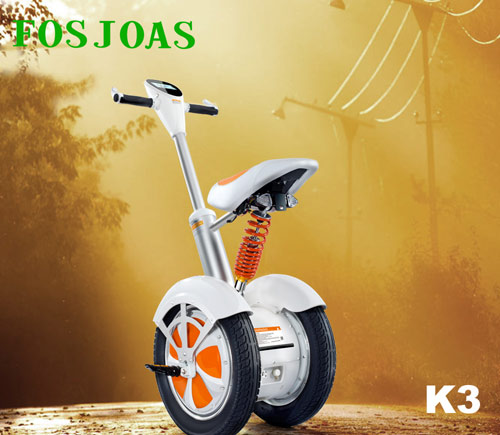 Fosjoas can detect riding status at any time via built-in intelligent chips. When a scooter travels faster than the safety value, the pedal will raise and the alarm will sound to warn a rider to speed down in time; when tilt of the scooter exceeds the safety value or in case of low battery, it will also give a warning to ensure safety of riders. Also, the K3 two wheel saddle-equipped scooter installs EBS to make the brake more efficient when faced with emergency.
Fosjoas intelligent electric scooter, vogue and fancy, exposes low-carbon traveling to more urbanites and becomes an ideal option for more people to improve their living quality. More participation in low-carbon travelling in turn contributes to better urban environment and traffic. That's why it is called a low-carbon feast featured by harmony among human, scooter and city.
Fosjoas green electric scooter is a good choice to give people a low-carbon way of commuting as well as better life.
Media Contact
Company Name: Moben Intl (England) Co., Limited
Contact Person: Jason
Email: moben@fosjoas.com
Phone: +86-755-83777600
City: London
Country: United Kingdom
Website: http://www.fosjoas.com/