The creator of the amazing app Wismiii recently launched an Indiegogo crowdfunding campaign for Wismiii, a lost & found service app. The aim of this crowdfunding campaign is to firstly get the word out, so that let more & more people know about this amazing app & it's benefits. Secondly and most importantly, to be able to collect the much needed $250,000 funds within a months time.
"I love traveling, but I just hate the times when I forget something somewhere and then I have to go back and look for my lost item; and I'm sure that it is not only me that hates going back to find their lost item, but we all hate it equally because for the obvious reason – it wastes a lot of time & effort, and at times even with a lot of effort you are not able to find your lost item. This problem gave me the idea of creating a lost & found service app via which everyone would help each other look for their lost items with just one simple-to-us app", stated Richard Karpinski, while talking about the main reason behind the creation of Wismiii.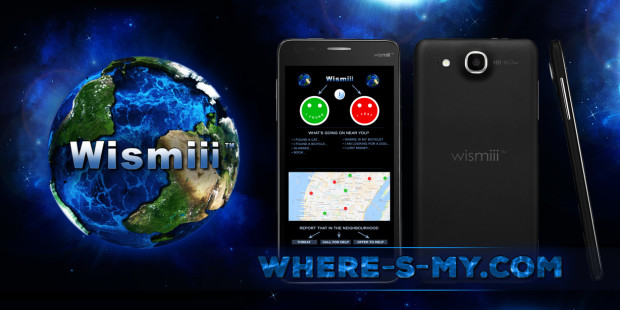 'Wismiii' name is an abbreviation of where-s-my (Wismiii). Wismiii is basically a stable multi-platform mobile application. The best thing is that Wismiii offers several amazing features like one can report their loss, report a thing or person found, report a threat, dangerous place, offer to help in searching, get rewards from persons reporting a loss, take advantage of discounts of places where they are and where a loss has been reported or search has been conducted. People can use this app for fun purposes as well and while having a fun time searching for people's lost items, they can become a source of immense help for somebody in need.
"Our team knows that we may face a lot of challenges and risks in near future regarding Wismiii, but with your support we are sure that we will overcome all risks and challenges. So, support our crowdfunding campaign and help us reach our target, so that we are able o launch this much needed app – that could actually save someone's life or someone's very precious item. So back our project today! And take a step forward towards making a big change", stated Richard Karpinski.
For more details about Wismiii's Indiegogo crowdfunding campaign and for backing the campaign, please go to https://www.indiegogo.com/projects/wismiii-what-if-i-have-lost-something-exactly-help-hope#/
About:
Richard Karpinski is the creator of Wismiii – the lost & found service app. Richard loves to solve the problems of people around the world; and is passionate about traveling, and creating solutions to facilitate everyday life.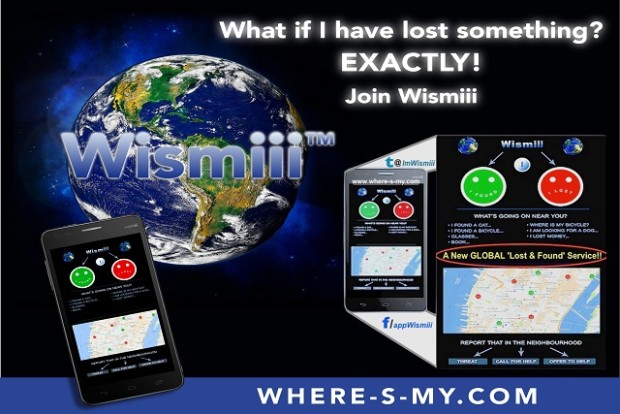 Media Contact
Company Name: Wismiii.com
Contact Person: Richard Karpinski
Email: info@wismiii.com
Country: United States
Website: https://www.indiegogo.com/projects/wismiii-what-if-i-have-lost-something-exactly-help-hope#/