Susan Fixsen, a highly appreciated real estate agent serving Morgan Hill and adjoining areas, has been selected to be featured in an upcoming episode of the real estate reality show TV Top Real Estate on Xfinity On Demand.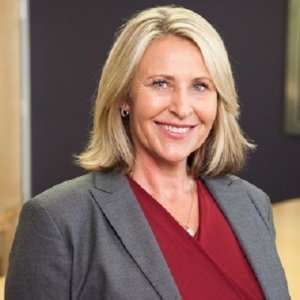 TV Top Real Estate, a widely followed real estate reality show, has recently selected Susan Fixsen to feature on their show as one of the top notch real estate agents in Morgan Hill. The owner and founder of Pacific Oak Real Estate Services, Susan helps her clients find the perfect home or property with her expertise and knowledge of the real estate market in this region. As an exclusive agent, she offers an opportunity for the homeowners to sell their properties on television around the clock, throughout the week. A recipient of several prestigious awards in her field, Susan has already been honored by many well-known television shows related to real estate.
TV Top Real Estate shortlists the top five percent real estate agents in each local market by conducting independent research, followed by an interview and hand selection of the agents. The reviews published on popular online platforms such as Yelp, Zillow, Realtor.com, Trulia, and Redfin are also considered while selecting the agents. The show has now emerged as an easy and effective alternative for the home buyers and sellers to find out the top real estate agents in any town for free.
Susan Fixsen started Pacific Oak Real Estate Services in 2006, serving all areas of real estate sales. A decade down the line, the company has expanded significantly with offices located in Hollister, San Benito County and Morgan Hill, Santa Clara County. Susan's way of leading her clients through the meticulous details of real estate transactions has already proven to be useful for the first time home buyers, experienced homeowners, and investors. In addition to residential and condominiums, she also provides specialized support related to luxury homes, ranch properties, vacant land sales, investment properties, REO's and short sale negotiations. At present, the company is in the growth mode with quality assistance from a Certified Transaction Coordinator and qualified agents.
As a testimony to her knowledge, skill, and service quality, Susan Fixsen has bagged a number of popular industry awards, including BUILDS, Real Estate, and Property Awards 2015, "Best for Ranch Properties -California." She was also selected as one of the top-ranked real estate agents of California in January 2015. Over the years, Susan has received rave reviews from many of her clients. These reviews speak volumes about the quality of service she delivers.
An extremely pleased client writes in her review, ""Susan was very professional and always responsive while our house was on the market. She got us a full price offer when selling our home in Hollister. She marketed our home up and down the California coast and as a result, we had a buyer from one of the areas she marketed".
Describing his experience of working with Susan, another client mentions, ""Susan is awesome!!! She works hard to get you exactly what you want. She listens to your needs and concerns. She doesn't waste time with nonsense. Day or night, weekends or Holidays. She's working for you. I highly recommend her whether your buying or selling. She won't steer you wrong."
Most of Susan's clients consider her to be amongst the very best in her field. One such client stated in his review, "Susan was so great! She was on top of every listing in our area and made sure that we got to every open house. She went to every walk through looking for the home for us. You're the best Realtor we've ever had! Smart, funny, friendly, and fiercely dedicated when it comes to selling a property."
To find out more about Susan Fixsen, please visit: http://www.pacificoakrealestate.com/
Media Contact
Company Name: Incite Media Agency
Contact Person: Alicia Dibrell
Email: awilliams@inciteauthority.com
Phone: 702-202-7939
Country: United States
Website: http://inciteauthority.com