Despite an initial Google survey where cost won, a survey of just the top 5 choices from consumers puts cost dead last when choosing remodelers, according to Johnny Hempen. Hempen has 24 years as a home improvement educator and problem solver.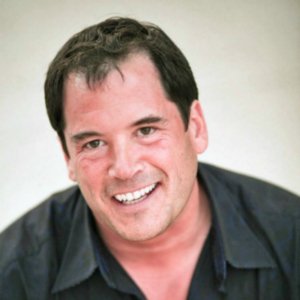 Choosing a contractor for remodeling and home improvement may be a pricey decision, yet cost falls to last place for the top 5 choices for consumer decision making, at least according to the results of a recent Google Survey: "Homeowners? If you were to hire a home improvement contractor… what's most important – to you?"
"When I put out an open-ended survey question, cost came out as number one, but I'm glad I went deeper" says Johnny Hempen. Hempen is a home improvement educator and problem solver with 24 years in the home improvement industry, and continues today by connecting consumers to contractors.
He has a few sites to help consumers including www.SmartHomeImprovements.biz and www.RemodelingRipoffs.com
With his first survey, over 500 people responded with any answer they wanted to the prompt, "Homeowners? Tell me your biggest concerns and frustrations – when it comes to hiring home improvement contractors?"
"In that survey, cost was the major concern, although we had some really interesting answers," said Hempen.
One person stated his biggest concern as "they'll sleep with my wife who is a dirty tramp." Hempen said "Someone's bitter over that, and I don't blame them," he said. "What if the lowest price means you are putting people and products in your home that make your home and life worse in the long run?" he asked.
Hempen decided to take the top 5 answers and rerun the survey. "That's when the biggest surprise came."
With over 500 internet respondents throughout Washington, the survey showed over 93% choose four items ahead of cost:
1. Quality of Work — 43.7%
2. Trustworthiness — 21.5%
3. Reliability — 11.4%
4. Honesty — 16.7%
5. Cost — 6.7%
While some of these answers may seem obvious, according to Hempen, they do hide a problem which didn't exist just a few years ago.
"People who watch home improvement shows see amazing projects done in 30 minutes to an hour, but the real time can be weeks and months. Some contractors will tell you exactly what you want to hear about timelines, secure your payment, and make you wait anyway," says Hempen. "And then they provide less quality work than you really wanted for your home."
Hempen says, "People buy on emotion, and they buy on trust," which only becomes a problem when "they are in a rush to hire the first person who says all the things they want to hear."
Hempen says four steps will help consumers get what the survey indicates they really want. "Slow down the process, and listen to your gut," says Hempen. "Those two steps, along with references and a written contract, will solve the top concerns expressed in this survey."
Hempen says references will reflect the quality of the work along with the honesty of the contractor whereas a written contract helps define the trustworthiness and reliability of decisions to be made related to the work.
"References show the end result of someone else's project after the fact. Did they do what they said they would do?" he asked. "And if there were delays, which are common because every home is unique, then was the quality of work delivered worth the wait?"
"Contracts help before the fact, so this slows down the process and brings you back to the reality of what time is required and the quality of work you want done," says Hempen.
The Federal Trade Commission also suggests written contracts and asking basic questions before hiring someone at their site www.consumer.ftc.gov/articles/0242-hiring-contractor. One basic information item includes checking their licensing.
Hempen's site www.RemodelingRipoffs.com shares a link to a TV investigative news report of one person who provided work to Washington consumers over multiple years without having a license, without using well-written contracts, and without providing insurance coverage for the jobs. Other useful information for consumers may be found there too.
To reach Hempen by email use smartimprovements@gmail.com or visit one of his two sites mentioned previously.
The second survey with breakdown by age and gender can be found at: https://surveys.google.com/reporting/question?survey=rwbhpyszzhzb6uluv2yphxyhvu&question=1&raw=false&transpose=false&tab=0
Media Contact
Company Name: Refresh Your Dreams Enterprises, LLC
Contact Person: Robert Youngblood
Email: Robert@RefreshYourDreams.com
Phone: 662 523 7308
Country: United States
Website: http://www.refreshyourdreamsagency.com