MOBSTER is joining in an effort to help heal wounds created by racial and ethnic bias, and to provide encouragement. This will be done through engaging their Facebook members to pre-order a new book for mothers who are raising black sons.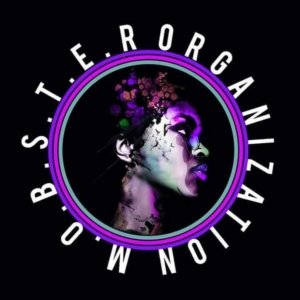 MOBSTER, which stands for Mothers of Black Sons Teaching, Empowering and Reclaiming, is a Facebook support group and non-profit organization dedicated to mothers who are raising black sons. They have partnered with Augmented Publishing Group (APG), a boutique publishing company in Los Angeles to pre-sell Special Edition copies of their upcoming book, "#REALtalk: The Racial Divide Change Matters—What's Going On, Hear Our Hearts Cry: Inspiration, Stories, and Strategies for Mothers Raising Black Sons."
"The whole purpose of MOBSTER getting started is to have peace," explains Kandis Askins, co-founder of MOBSTER. "We want peace in our communities; we want to let our kids out of the house and have peace of mind knowing that they're going to come back home safely."
The Kellogg Foundation launched the National Day of Racial Healing on January 17 to accomplish a similar purpose.
"We are motivated by the number of communities that are engaging people of all ages and backgrounds in genuine efforts to increase understanding, communication, caring and respect for one another," says La June Montgomery Tabron, W. K. Kellogg Foundation's President and CEO. "The Kellogg Foundation's [Truth, Racial Healing & Transformation] enterprise and the National Day of Racial Healing is a call to action to address our country's deep divides and to creatively build bridges towards unity."
"The '#REALtalk' book is a resource to help mothers who are raising black sons all over the world to process the hurt, anger and sadness from seeing so many males from their community getting shot and killed by law enforcement," says Lisa Williams, president of APG. "This book will help mothers begin to learn and heal from these heartfelt wounds."
Both Askins and MOBSTER's other co-founder, Tasha Williams, express the challenges that mothers face, especially mothers of black sons, when they don't know where to turn for help or support in a time of need.
"This book is extremely important because some mothers don't know where to go for help," Tasha Williams explains. "As black mothers, we internalize a lot of things and we're afraid to ask for help because we're always supposed to be so strong. We have to be strong for everybody; we're not supposed to break."
They hope to reach 5,000 people within five days from among the thousands of members on their Facebook page, and from African-American organizations. They're calling this the "5-5-5 Challenge," and they hope to raise $25,000 to use toward their programs.
"I am thrilled to be partnering with MOBSTER and help raise money to support the important programs they are implementing," Lisa Williams says. "The '#REALtalk' book series will be an important resource and is our way of doing our part to help the healing process that's necessary for all individuals in this country."
The women of MOBSTER are urging community members to support their cause. They are asking for everyone to help a mother who is raising a black son by pre-ordering a copy of the book and sharing the project with others in their circles.
"The resources are there and the healing is there," Askins says. "Why not take the opportunity to go and purchase a book that's going to help the healing begin?"
To learn more about how to pre-purchase a copy of this Special Edition book, visit www.eradicateracism.com.
To learn more about MOBSTER, visit www.m-o-b-s-ters.org.
ABOUT MOBSTER
MOBSTER's mission is to teach, empower, reclaim and restore the lives of black youth by instilling core values that will enable them to become strong, successful, well-rounded and productive members of society. They do this through encouragement, education and empowerment projects with community partners. MOBSTER is under the umbrella of True Praise Ministries DLN: 17053168311043.
Media Contact
Company Name: MOBSTER
Contact Person: Tasha Williams
Email: lanae_0050@yahoo.com
Phone: 410-300-4469
Country: United States
Website: http://www.m-o-b-s-ters.org/