As communities coast-to-coast band together to support racial healing, Augmented Publishing Group is calling on influential business group owners and their members to support the same goal by partnering to fuel the creation of a new book series.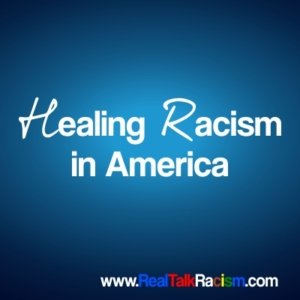 The National Day of Racial Healing on January 17, 2017 brought together over 130 organizations who pledged to facilitate racial healing in their communities.
Organized by the W.K. Kellogg Foundation (WKKF) through its Truth, Racial Healing & Transformation (TRHT) enterprise, the National Day of Racial Healing showed what can be done when people of diverse backgrounds come together and take a stance for what is right.
Lisa Williams, president of Augmented Publishing Group (APG), a boutique publishing and media company based in Los Angeles, hopes to continue this momentum with a new book series called, "#REALtalk: Change Matters—Healing The Racial Divide."
The series has one guiding goal: to positively impact the racial divide in America. Williams likens this initiative to "Chicken Soup for the Soul," a hugely successful series of books that uplifted people by sharing personal stories that others could relate to. APG hopes the "#REALtalk" book series will likewise encourage and empower all people to embrace one another through relatable stories and strategies of reaching a common ground. The series will include books for all people: African-Americans, athletes, teachers, children and more.
"What better way for our country to come together than to support a project that will provide resources to help us learn more about each other, show us how to have and start conversations with one another and begin healing the wounds the racial divide has created in America?" asks Williams.
The "#REALtalk" book series is part of APG's "Leading the Way" campaign which calls on community leaders and business owners to carry out their personal and social responsibility by contributing to the healing of racial wounds, hurt and loss that have taken place over the centuries.
To incentivize participation beyond an innate social responsibility, Williams is launching the "5-5-5" Campaign. That is, 50 business groups partnering with APG to rally 5,000 business owners to pre-order five books each. The money from these pre-orders will enable APG to publish several books in the "#REALtalk" series and allow the company to donate thousands of books to various racial groups on behalf of the partnering business owners.
"The Kellogg Foundation called for communities to join together," Williams says. "My call is for influential business group owners and their members to come together by purchasing copies of our books that will be donated to various racial groups. We've also put together a couple of really valuable packages to thank supporters."
Business owners can participate in one of two ways:
1) For a $197 contribution, they will be interviewed, and the transcription will be published in Business Innovators Magazine. They will be featured in their own press release recognizing their commitment to help heal the racial divide in America.
2) For a $497 contribution, they will receive the above plus the press release, which will be syndicated to major media affiliate outlets. They will also be featured in a chapter of a new book titled, "Stories That Unite Us: Conversations with Business Leaders," as a part of the "Leading the Way" book series.
Williams cites an August 2016 Huffington Post article which states, "Cause marketing and social responsibility as a whole is something that all businesses and brands should be trying to incorporate into their business plans. If not, they can expect their audience to turn to competitors who are."
"This project is a win-win for everyone," explains Williams. "You become recognized by the media and your customers/followers for taking a proactive approach to solving a nationwide problem, and we're able to create books and other resources to help all people heal."
Sharon Weston Broome, Mayor-President of Baton Rouge, Louisiana, said: "The National Day of Racial Healing calls us to come together, to reach through the divides that diminish, weaken and impoverish us. This day seeks to transform our commitment to collaborate and create a more equitable community."
The same is true for Williams' new "#REALtalk" book series.
Broome continues: "We have to come together and commit to changes that will impact our community and make it a better place to live, work and play. Participating in the National Day of Racial Healing is a step towards bringing us all together, closing the divide which separates us from greater prosperity and will help propel the region forward by relegating bias firmly in the past."
To find out more about participating in the "Leading the Way" campaign to racial healing initiatives, and details on how to pre-purchase copies of the books, visit www.RealTalkRacism.com.
ABOUT AUGMENTED PUBLISHING GROUP
Augmented Publishing Group, a division of Authority Book Consulting, LP, is a Los Angeles-based boutique book publishing and media agency that specializes in the creation of single author and collaborative books, designed to help community businesses and associated nonprofits grow their companies.
Media Contact
Company Name: Augmented Publishing Group
Contact Person: Edie Edwards
Email: info@augmentedpublishinggroup.com
Phone: 866-386-2636
Country: United States
Website: http://leadingthewaybookprojects.com