In Response to one step coaching programs, Award winning Life Coach, Morgan Field takes her clients on a journey.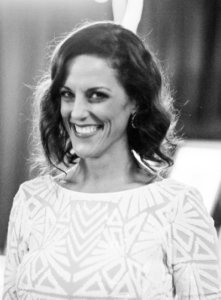 Morgan Field, founder of Epic Sexy You bridges the one trick pony gap in the coaching industry by continuously delivering her "tribe" what they ask for.
"Personally, I feel that there is a gap in the world of coaching and self-development says Field. I see Coaches holding the exact same retreats over and over again year after year, leaving the retreat goers on their own when it comes to discovering and exploring the next step in their journey of growth and expansion. The women in the ESY (Epic Sexy You) tribe know that there is no one hit wonder, no magic bullet solution, and the growth adventure never stops. For us it's all about "let's go on a journey together, tell me what you want, tell me what you need, and let's create what you need together!" This means you are never alone in having to figure out what is next, and you always have the support and community of a tribe of women to share your journey with."
Field is not alone, Tony Robbins recently told Business insider "The more you understand what somebody wants, needs, and fears, the more you can figure out how to add value."
Field has built her platform from the beginning by listening to her clients and delivering what they ask for. Field pulled out all the stops in 2016 publishing "Epic Sexy You – No limits No rules". The book topped the Amazon Best-sellers list taking the spot from Eckhart Tolle's "A New Earth". Through the year she hosted retreats based on the feedback from her tribe including SEXY CAMP on the Beaches of Punta Cana in the Dominican Republic, ESY Academy in St. Pete Beach Florida, and finished off the year with a safari in South Africa that included caves, skydiving, an epic walk with lions, and Bungee jumping. For 2017 Field will treat her following to a new membership portal that is yet another creation that was asked for by her tribe and is now being delivered. It will allow her community to unite online and share their journey of growth and spiritual expansion with a group of like-minded women from all over the world, never having to be left guessing, "what's next", because they will all be part of the experience every step of the way.
Field adds, "Year after year ESY retreats sell out fast, there is often a waiting list for one-on-one coaching spots, and amongst the tribe there is a craving and yearning for even more – Even more connection, more community, more sisterhood, more fun, more learning, more growth, more adventure, more spiritual expansion, more accountability, more sharing, and more uniting of epic forces – And as the tribe continues to rapidly grow it has become more and more abundantly clear that in order for me to be able to serve the entire tribe, including all the soul sisters who will be joining in the years to come, an online community was the solution for our next step in this journey together."
Field's approach to building a "fempire" based on the needs of her "tribe" is nothing less than well received from women around the globe.
"Ultimate life bending and soul expanding freaking awesome out of this world retreats!" – Elaine Batho, UK
"ESY made me fall back in love with myself!" – Sarah Carls, US
"Morgan is one of those people who just gives and gives and gives… She operates her business from a heart-centred place." – Avril Marchegiano, Canada
"I've started loving myself! I feel empowered, I feel creative, I feel at ease with my decisions, and I give myself a right not to be perfect. I am living life to the fullest now and thriving and enjoying every bit of the time given to me here on planet earth." – Ania Pawelak, Poland
To find out more on Morgan Field and Epic Sexy You, please visit http://epicsexyyou.com
Media Contact
Company Name: Major Media Placement
Contact Person: Tavis Bucklin
Email: contact@tavisbucklin.com
Phone: 707-955-5565
Country: United States
Website: http://MajorMediaPlacement.com