Authority Spark launches to help financial advisors, real estate agents, and other professionals advisors create authority positioning for their firms. Financial Services industry veteran, Ron Story, Jr. will head the new firm with offices in the United States & South America.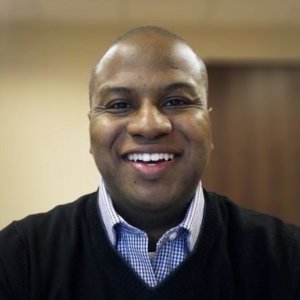 Financial Services veteran, Ron Story, Jr., to head an authority media agency with offices in the United States & South America. The agency, Authority Spark, focuses on serving the Advisory Services Industry which includes financial advisors, real estate agents, and other advisory services professionals.
Story's firm, Authority Spark will help advisors position themselves as authoritative influencers in their local and national marketplace using different forms of online, broadcast and print media.
"I'm excited to lead this new media agency. Over the last 3 years of running my software startup LeadWarmer.com, we have been working with financial advisors to help them to improve the latter stages of their sales process. Authority Spark, allows us to now help to position the advisor properly at the first interaction with their potential client. It's a perfect compliment to our current business. Authority Spark will provide advisors with the tools to start the conversation, and Lead Warmer helps them to keep the conversation going," said Mr. Story.
With so many different new media outlets today, professional advisors need to properly position their product or service in the mind of the client in order to standout from their competition, but also to promote themselves as a credible and authoritative brand to those who are in the process of making a buying decision.
Today, an advisor's story and beliefs are just as important as the products and services they offer. People are moving away from liking a brand because they saw a commercial on tv, onto liking the people associated with the brand because they trust them and share the same believes about life.
Authority and influencer marketing tactics are gaining mainstream appeal, and the world's top business leaders are talking about it.
"Your story isn't powerful enough if all it does is lead the horse to water; it has to inspire the horse to drink, too… The only story that can achieve that goal is one told with native content," says best selling author, Gary Vaynerchuk,
McKinsey & Company found that "often what really makes up a consumer's mind is not only simple but also free: a word-of-mouth recommendation from a trusted source. As consumers overwhelmed by product choices tune out the ever-growing barrage of traditional marketing, word of mouth cuts through the noise quickly and effectively."
Forbes Magazine contributor Daniel Newman stated, "Today, when people are more interested than ever in the opinions of experts, thought-leaders, pundits, and gurus… brands have taken to them to help tell their story."
Best Selling Author, John Jantsch, of Duct Tape Marketing, "Perhaps the most important marketing step any business can take is to discover a way to be different."
The demand for authority marketing and positioning services is growing due to the constant changes in the media landscape, and Authority Spark will service that need.
"As a former financial advisor, I have a special place in my heart for the independent professional advisors. It is difficult to compete in this industry if you aren't backed by the billion dollar marketing budgets of the 'Goliath' national brands. Authority Spark wants to help to level the playing field for the little 'Davids.'"
For more information on Ron Story Jr., Authority Spark please visit www.AuthoritySpark.com or call (929)274-3322.
Media Contact
Company Name: Authority Spark
Contact Person: Ron Story Jr
Email: ronstoryjr@gmail.com
Phone: (929) 274-3322
Country: United States
Website: http://www.authorityspark.com