Wedding Entertainment Expert and Owner of Accent Weddings and Events, Grant Brickner, contributed a chapter in the new Best-Selling wedding book titled "Remarkable Receptions: Conversations With Leading Wedding Professionals" explaining what to look for in a Wedding DJ Entertainer.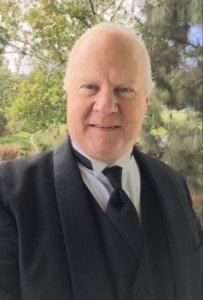 The book titled "Remarkable Receptions: Conversations With Leading Wedding Professionals" features Grant Bricker discussing his insights and experiences on Wedding Entertainment for the benefit of couples everywhere.
According to Brickner, there are many elements to consider when choosing an entertainer for a wedding reception, and the mission of his book chapter is to provide the information needed to make that choice.
Brickner said "This book will provide a myriad of possible questions you can ask. However it's important to note that comparing DJs is not apples to apples. It's more like apples to oranges. It's up to you the client to give the DJ your specific parameters so that you can create a real comparison based on your needs".
"First, give them a date, location and a standard time frame of say, 4 hours. (These are factors that can affect pricing.)", Brickner went on to say, "…are they an information giver or did they ask you questions? Did they show an interest in you? This is the area where your professional Entertainers/DJs separate themselves from being a commodity (one price fits all DJ) and excel as a specialized service (specific to your needs and wants). This is where YOU will start to form your 'let's set up an interview list'."
During the Interview Brickner gave the history of Accent Weddings and Events, including what makes them unique, explaining, "Our years of experience (the best teacher) and reliability. We had operated for over 22 years as part of the Nation's largest entertainment franchise and we have a proven positive service record. The problem was, that it was a "cookie cutter" way of doing things. I found that as we added additional services, we were unable to adapt to specific requests that our clients wanted. This caused me much consternation. I came to the realization that to be a company that people wanted to use, we had to adapt to our clients wishes in a timely manner. I saw this as an opportunity to start a new business model, where we are adaptive and responsive to our customer's needs. We now utilize only established and experienced professionals as our team members. Our quality of ongoing training sets us apart in maintaining and delivering a positive and consistent customer service experience."
Grant Brickner, Wedding Entertainment expert and owner of Accent Weddings and Events has gathered some of the most talented San Diego wedding photographers, videographers, and San Diego DJs. The company serves the areas around La Mesa, Chula Vista, La Jolla, Poway, Escondido, El Cajon, Santee, Del Mar, and Encinitas.
"I could not have been happier with our selection for a DJ for our wedding!! Being that we live in Arizona and having our wedding in SD, I spent countless hours online trying to find a reputable DJ within our price range. I came across Accent Weddings and Events. I inquired about their services. I immediately received an email back with price quotes and further information. Happy with everything, I booked our DJ, Grant and so grateful that I did!! The ceremony, cocktail hour, and reception were perfect. He knew the whole timeline of events and the day could not have gone more smoothly. We got so many compliments from our guests about him and I truly could not have asked for a better fit for our wedding. Thank you so much Grant for everything!!" – Lauren (as seen on Wedding Wire)
"Grant was fantastic – soothing voice, very professional, not tacky whatsoever! We had a quick meeting with him, and he understood what we wanted right away! He's like a stealth ninja – no one saw him setting up his equipment, but all the speakers and lights were up and ready to go! The music was great – everybody was dancing – it was definitely a fabulous wedding! Thanks Grant!!!!" – Jennifer (as seen on Wedding Wire)
"What a great time we had with your booth! Opting for the open one to smash as many of our friends and family was perfect! all our guests had a great time dressing up! We truly appreciated the time flexibility, and the props that were brought for our guests! Our photo strip book came out awesome, and we had such a great time making those memories! Grant was super helpful the whole time with helping me plan and decide on what we wanted! Thank you for adding to our perfect day! The next time we need a photo booth, we will be coming back to you!" – Kayla A. (as seen on Yelp)
The interview concluded with Brickner saying "I learned this lesson at my own wedding, don't plan too much activity at your wedding! You can still keep your guests involved and interested, even with less structure. I sometimes ask clients, how would you feel if your guests left early during your event? This is something that can and does happen. Putting in too many items will leave no time for the party everyone is expecting. Your celebration has a life of its own, allow it to be fluid. Remember that you've spent months, weeks and days planning your hours, minutes and seconds. It's going to go by quicker than you could have imagined. Having less structured activity allows you to be present in the moment, to experience what you've created, enjoy and have fun!"
To read his chapter in the book titled "Remarkable Receptions: Conversations With Leading Wedding Professionals", get a copy of the book on Amazon: http://a.co/fP0WbVP
To learn more about Grant Brickner and Accent Weddings and Events, visit www.AccentWeddingsAndEvents.com
Media Contact
Company Name: Imperial Action
Contact Person: Kathleen Zinser
Email: media@imperialaction.com
Phone: 888-523-1987
Country: United States
Website: http://www.imperialaction.com