Fosjoas always breaks the stereotype and brings tremendous changes to the scooter industry. Fosjoas K1 motorized skateboard has shocked and surprised a large number of adventure lovers.
People thought that what a scooter company could do most was changing the design or structure, based on the original models. Fosjoas K3, an electric scooter with sitting-posture model, has proved them wrong. So does the release of Fosjoas K1 electric skateboard. It has been their long lasted dream to surf in the city by skateboard, but the traditional skateboard is such a challenge that they do not have a confidence to handle with. Therefore, they are eager to learn more details about this revelatory product.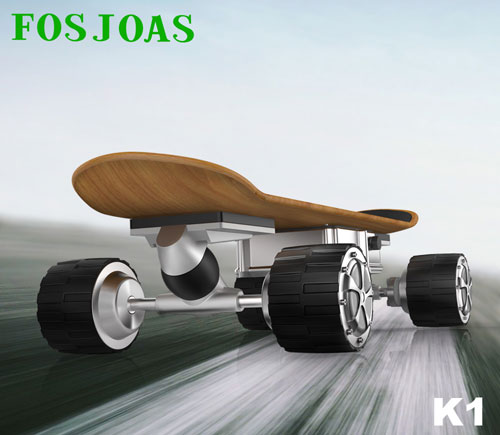 Surfing in the city is the dream of many people and Fosjoas K1 makes it come true. The following will show every lover the details of this product. From look, it is hard to tell the difference between Fosjoas K1 electric drift hover board and the traditional skateboard. They both have 4 wheels and a board, which means that the riding experiences and tactics have some similar parts. The true breakthrough is K1's inner part. Unlike the common skateboard, K1 electric air boardis driven by electricity. The high-quality lithium-ion battery ensures a comfortable and smooth travelling. The capacity of the battery is 81.4Wh and another one is 162.8 Wh. They meet the different needs of different people. Powered by electricity, Fosjoas K1 reaches the maximum speed of 20 Km/h, which is energy-saving and provides a totally different riding experience.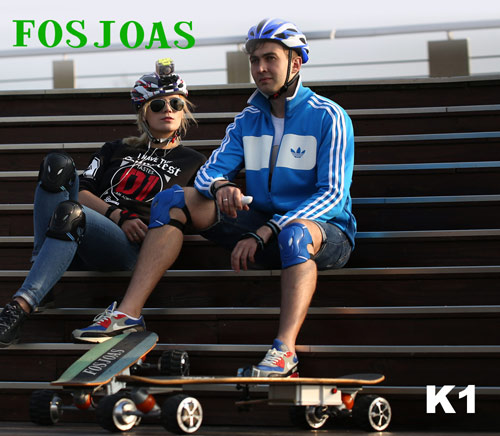 Fosjoas peruses new science and technology. Similar to other model of Fosjoas intelligent electric scooter, Fosjoas K1 self-balancing air board is outfitted with the most intelligent chips. The design of double circuits and double main control chips helps users to have a better control of the electric skateboard. When they move their bodies slightly, they can control K1 to move forwards or backwards, and turn left or right, which is much more convenient, compared with the traditional skateboard.
That is exactly what FosjoasK1 electric air board is doing: surprise you and change your life. And there is no doubt that Fosjoas will bring more popular products to the masses.
Media Contact
Company Name: Moben Intl (England) Co., Limited
Contact Person: Jason
Email: moben@fosjoas.com
Phone: +86-755-83777600
City: London
Country: United Kingdom
Website: http://www.fosjoas.com/