Local Business Mavericks featuring Lucy Shaw hits #1 on the Amazon.com Best Sellers List.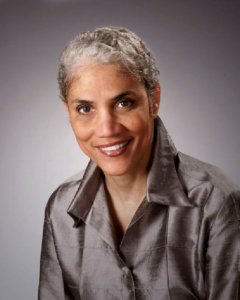 Tennessee's Top Life Mastery Coach, Lucy Shaw, hit #1 on the Amazon.com Best Seller List for the recent release of Local Business Mavericks. Her book also reached #2 in the Business & Money category for the Kindle Store.
Local Business Mavericks is a compilation of one-on-one conversations with some of the top entrepreneurs in their industry designed to share their strategies to overcome the toughest obstacles standing in the way of their customers' success.
Shaw's insight into the poverty of the Spirit, self-invention, and reinvention is based on 40 years of diverse experience and is right on target.
She states, "Sometimes it just feels like life isn't working! For successful women, this leeching of personal confidence, satisfaction, earning power, or even feeling like a hypocrite can just sneak up on them. It remains below the surface until one gets overwhelmingly plagued with fatigue, lack of interest, sometimes resentment, and even shame because it feels like a loss of personal power. My clients show up when the pain of feeling "stuck" while trying to maintain the appearance of success gets to be too much. The very title of my company is to establish the subliminal message that life can and does, in fact, work with a good Partner in Believing."
Shaw has made headlines quite a bit recently, most notably for her ability to help high achieving professional women find, fuel, and focus their passion and achieve sustainable success.
It's most likely for this reason that many people in Tennessee and nationwide consider her the most real and relevant Life Mastery Coach in tune with the marketplace today.
Lucy Shaw's own Journey has been a wonder filled series of self-invention and re-invention. She uses every bit of her personal life experiences to take her clients to higher and more satisfying levels of achievement. She thinks of her tools and strategies for success as practical, honest, and loving devices to create an army of women prepared to unashamedly claim and reclaim the right to be Spirit-filled, smart, successful, and simply sizzling with sustainable joy. A mouthful? Yes, but not so unrealistic when you Journey with Lucy.
To learn more about Lucy Shaw visit: http://www.LifeworksWithLucy.com
Local Business Mavericks is available in Paperback and on Kindle at: http://www.amazon.com
Media Contact
Contact Person: Stacy Tigh
Email: stacytigh@gmail.com
Phone: (619) 540-7960
Country: United States
Website: https://www.linkedin.com/in/stacy-tigh-67314797