As for a beginner, it still costs half an hour to mater the riding of the twin-wheeled electric scooters, like V5 and V8. Against the background of the adamant cry for the easier-to-ride scooter, Fosjoas rolled out the V9 2-wheeled electric scooter.
"If winter comes, can spring be far behind?" Winter is a season of hope and reborn. It cultivates everything in her land and welcomes the new world with full enthusiasm and vitality. Riding a stylishFosjoas V9 in the winter will definitely bring much vigor and color for the monotonous and somber feeling.
Against the background of the adamant cry for the easier-to-ride scooter, Fosjoas rolled out the V9 two wheel electric scooter. V9, as a culmination of steady scooter, ensures the ability to keep balance.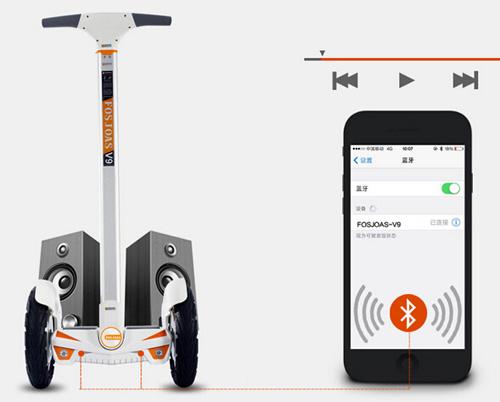 The eye-catching appearance, state-of-the-art protection techniques and high-quality materials make Fosjoas V9 the new light shining the whole world. In the winter, the generic color is pale and plain so it emits a feeling of boredom and monotony. The bright color of Fosjoas V9 standing up electric scooter catches people's eye at first sight and lifts their mood even on Black Monday. Happiness and refreshment wipe out all the tiredness and stress and give a feeling of being reborn. For the vehicle, orange, silver and black colors are matched in an appealing way with elegant figure and marvelous details.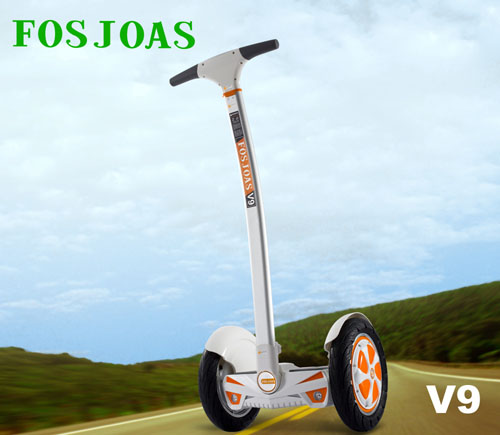 The built-in intelligent system enables the rider to control Fosjoas V9 electric standing scooter instantaneously and accurately. This unique riding experience liberates the feet and hands and takes the rider to another world with excitement and joyfulness, bringing fresh breeze to the dull and depressing day. All the raw materials are selected in a strict way to keep the best quality. The branded lithium-ion battery core is used in the vehicle with longer lifetime than that of an ordinary one. All the batteries have gained quality testing certificates to safeguard the security of the rider.
In addition, the aluminum alloy frame ofFosjoas V9 boasts homogeneity in every place which looks glossy and feels smooth. Let Fosjoas V9 self-balancing electric scooter shine the world and enjoy the heartfelt happiness in the clod winter.
Media Contact
Company Name: Moben Intl (England) Co., Limited
Contact Person: Jason
Email: moben@fosjoas.com
Phone: +86-755-83777600
City: London
Country: United Kingdom
Website: http://www.fosjoas.com/