"The Fire of Hope" by Rose Phan, reached Number One on Amazon.com's Best Seller List in the Political Freedom & War and Peace on January 9th, 2017.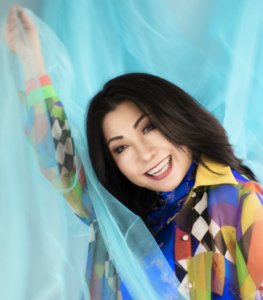 Author and Entrepreneur Rose Phan's recent release, The Fire of Hope From Victim to Victor hit Amazon.com's best seller list on January 9th, 2017, climbing all the way to Number One in the Political Freedom & War and Peace.
The inspirational story of a rags-to-riches immigrant, Fire of Hope and Water of Peace is also a concrete action plan for everyone who wants to find meaning and purpose in their own lives. Rose Phan arrived in the U.S. as a Vietnamese boat refugee over forty years ago, her family having survived torture, a miraculous escape at sea, and attempted repatriation. Through the story of her family and her struggles as a wife, mother, and businesswoman, Phan outlines the principles that have enabled her not only to survive but thrive in her new homeland. Readers will be moved by the heroism of her father, King Win, and astounded at the series of events that took her from a homeless teen refugee to a millionaire by age 34. She also invites her audience to experience beauty in unexpected places, from a war-torn country to a drop of fresh water. The Fire of Hope from Victim to Victor reflects Phan's deep faith and belief in the power of courage over fear, her fresh voice leaping off the page to share lessons you'll never forget.
In response to the book hitting Number One, Phan stated, "This book is meant to help people of all ages appreciate life in the different phases of their journey—whether personal growth or entrepreneurship—in a physical, mental, and spiritual way. This book also covers my journey of discovery in life, business, and relationships, it is an honor to rank Number one on the Amazon Best Seller list."
ABOUT THE AUTHOR
Born in pre-war Vietnam, Rose Phan and her family took a perilous boat ride to freedom after the Communist regime rose to power, eventually settling in California. While simultaneously trying to adapt to her adopted home and process the catastrophic events that led to their escape, Phan graduated from college and, along with her husband, built multiple businesses from the ground up. One venture, Alpha Systems Lab (ASL), grew to a $40 million company in just three years. Her business success has led to features in national print and broadcast media and speaking invitations to prestigious events such as the Harvard Faculty Club's Business Expert Forum and the Leadership Speakers Academy at West Point.
A 2016 mission trip to her native Vietnam drove home the vital importance of clean drinking water, leading to Phan's latest commercial and philanthropic endeavor: BellaVieWater, a simple filter that produces natural, enhanced Alkaline water. In both her business and personal lives, Phan draws on a unique international perspective culled from her Eastern heritage, French and American studies, as well as the training and philosophy inherent in her lifelong pursuit of the martial art of Aikido. Phan and her husband have three children and reside in California.
To learn more about Rose Phan visit: http://www.rosephan.com
The Fire of Hope from Victim to Victor is now available on: Amazon.com
Media Contact
Company Name: The Authority Syndicate Group, LLC.
Contact Person: T. Allen Hanes
Email: info@theauthoritysyndicate.com
Phone: 2819108728
Country: United States
Website: http://www.tallenhanespublishinggroup.com