Shelby Miller, of Keller Williams Realty Group, was voted the Best Realtor In Upper Bucks by the readers of Upper Bucks Free Press. Specializing in helping individuals going through divorce, Shelby serves the Bucks, Montgomery and Lehigh counties.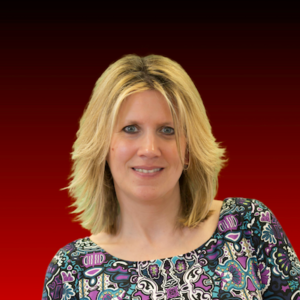 For the third year in a row, the Upper Bucks Free Press has given it's readers the opportunity to nominate their favorite businesses during the month of January. The best of these businesses is then recognized in their respective categories as the "Best of Upper Bucks" in the February issue. Readers of the Upper Bucks Free Press voted Shelby Miller, of Keller Williams, the Best Realtor in Upper Bucks for 2017. With over twenty years of experience in the housing industry, Ms. Miller is dedicated to providing exceptional, personalized service for all of her clients. After holding various management positions in various states with the Home Depot Corporation, Shelby and her then husband started a family owned construction company that performed all interior and exterior aspects of construction, before finally joining the Vickie Landis Team at Keller Williams Realty Group in Quakertown. This experience helps Shelby to understand the true cost of repairs, recognize quality and assist customers in selecting the right home for them.
Divorce has played a large role in getting Shelby where she is today. Having divorced after twenty years of marriage, she found herself selling her family home, relocating herself and two teenage children and faced with finding employment. Originally taking a job on the administrative end at Keller Williams Realty Group in December of 2014, Shelby was able to learn the backend of real estate and the legalities of the business before becoming a licensed agent herself in October of 2015. Together with her team, Shelby serves the Bucks, Montgomery, and Lehigh communities. Her real life experience with the issues many face while going through a divorce gives her a unique perspective and understanding of her clients needs.
Ms. Miller recently released an e-book, "Buying A Home After The Big Split" in which she discusses options for those going through a divorce. The largest decision after a split can be deciding if renting or buying is the better choice. Shelby recommends meeting with a mortgage consultant who can evaluate potential buyer's current financials and assess the feasibility of obtaining a mortgage independently. Numerous unknowns may need to be clarified, such as what can be considered income, what joint assets can be utilized, and how long before income can be claimed from a new job for those re-entering the workforce.
In her e-book, Shelby also addresses other factors that contribute to the decision of renting versus buying. Aside from determining fiscal responsibility, individuals must decide how long they plan to stay in a particular area. An individual with small children may choose to buy when planning to stay within a particular school district whereas an individual with teenaged children leaving for college may decide renting is the better option until they can decide where to plant permanent roots.
In Shelby's personal experience, she wanted to remain within the same school district that her children were already in but she acknowledges that not everyone in similar situations may have the desire or means to do the same. If choosing a new location, Shelby recommends that clients check potential neighborhood's police presence, researching the school districts, and checking the Megan's Law website.
Her belief is, "This is about more than real estate. It is about your life and dreams. A home is not a home because of room dimensions or the color of the walls. It is about how you feel when you walk through the front door and the way you can instantly envision your life unfolding there." Because of this, it is easy to see why she was voted the Best Realtor in Upper Bucks.
Media Contact
Company Name: Keller-Williams Realty Group
Contact Person: Shelby Miller
Email: shelbymillerqtown@kw.com
Phone: (267) 733-0777
Country: United States
Website: http://quakertownrealestateagent.com