Tetraloc's innovative pressed-earth bricks make house construction faster, easier, cheaper, greener and more sustainable.
We all know that buildings are built brick by brick, but did you know that the traditional brick making process is outdated, inefficient, and a contributor to water and air pollution? A better brick is needed for all, but is most important in the developing and poor countries where inefficient kiln firing and general manufacturing processes contribute to higher costs and pollution entering the air and waterways. Additionally, these processes may lead to respiratory and immune system conditions to workers and nearby residents.
Tetraloc, with their revolutionary new bricks, aims to change this. The Tetraloc brick, with its innovative pressed-earth composition designed for topological interlocking makes construction faster, easier, cheaper, greener and more sustainable.
Tetraloc bricks make construction faster and easier through an interlocking system. Think brick Legos for adults. Tetraloc bricks interlock which leads to easier, faster construction and a more secure bond. This design even enables do-it-yourselfers to build quality homes, shelters, and fences with minimal experience.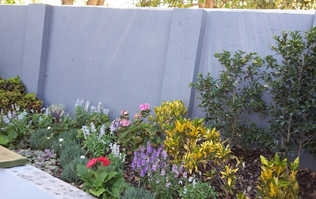 Built with Tetraloc Bricks
Tetraloc bricks make buildings greener and more sustainable as well. The pressed-earth manufacturing removes kilns altogether, and the use of sandy gravelly soil enables communities to preserve precious fertile topsoil that is required for agriculture.
Tetraloc needs your help! We are crowd funding on Indiegogo and welcome your support. This funding will enable us to:
• Develop a carbon neutral brick
• Complete our earthquake related load bearing capacity
• Develop a larger machine to make the bricks cheaper
• Transfer our technology and process to developing countries
We request that you join in our efforts towards a greener planet by backing us on Indiegogo.
For more details visit us on Indiegogo at https://www.indiegogo.com/projects/tetraloc-
Media Contact
Company Name: Tetraloc
Contact Person: Dr. Joyis Thomas
Email: joyis.thomas@tetraloc.com
Phone: +61 400 245 796
Country: Australia
Website: http://www.indiegogo.com/projects/tetraloc-brick/#/