The Marriage Code Book: Premarital & Marital Strategies by author Jack Mamo recently became an International Amazon Bestseller in the categories of Couples & Family Therapy and Marriage.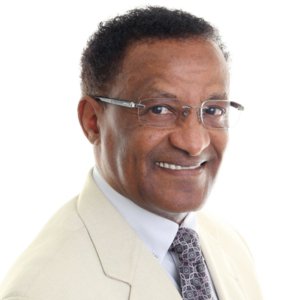 Jack Mamo's The Marriage Code Book: Marital and Pre-Marital Strategies has become an Amazon Bestseller in numerous categories, including the areas of Couples & Family Therapy and Marriage. Now, Mamo's book, including his practical and useful insights into the words, actions and beliefs that make a marriage last, is to celebrate this success it is being offered for free for a limited time on his website.
Jack Mamo is an ordained minister and has been counseling couples for the past 15 years. These activities have given him some insight into the main problem areas that plague most marriages. The Marriage Code Book: Premarital & Marital Strategies offers couples the tools they need to choose the ideal partner and to live a happy and fulfilling life with that person.
Mamo's book is far more than just inspiration from his work with couples. It is also a practice guide to preparing in advance for marriage and keeping love thriving long after the honeymoon is over. The principles in The Marriage Code Book can ensure that a marriage will survive the ups and downs of life while providing love, support and happiness with a fulfilling future.
According to a recent review, "The author of The Marriage Code Book out right declares that the whole point of weddings is to celebrate 'marriages.' If people would put as much effort into planning the marriage as they do the wedding, we would see many more successful marriages. If you want to have a successful marriage or you know someone that is in a relationship and needs help, run to the bookstore and get a copy, pronto!"
Now, Mamo is offering a free copy of The Marriage Code Book, a $34 value, on his website at 
www.TheMarriageCode.Net. For more information, see the author's Amazon web page at: https://www.amazon.com/Marriage-Code-Book-Premarital-Strategies-ebook/dp/B01N5RD9R8/
About Jack Mamo:
Jack Mamo is an author, minister and counselor who has been providing pre-marital and marital counseling to couples for more than 15 years. He currently lives in Toronto, Ontario. He has been married to his wife, Tamer, for more than 23 years and is the father of six children and a grandfather to seven.
Media Contact
Company Name: Jackpot Marketing Inc.
Contact Person: Jack Mamo
Email: jack.mamo@themarriagecode.net
Phone: +1 (416) 770-0227
Country: Canada
Website: http://themarriagecode.net