Dr. David Kashmer reached the Amazon Bestseller List with his new book, "Volume to Value: Proven Methods for Achieving High Quality in Healthcare." The book describes proven methods that can ensure patient safety and positive outcomes.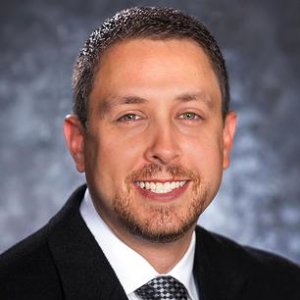 Dr. David Kashmer, MD, MBA, became an Amazon Bestselling Author for the second time with his new book, Volume to Value: Proven Methods for Achieving High Quality in Healthcare. Amazon listed the book at Number 2 in both the Hospital Administration and Management Science categories in the Kindle Store. Amazon also listed the book as a Number 1 Hot New Release.
Although the amount spent on healthcare in the United States is continuously increasing, statistics on the quality of healthcare are alarming. Thousands of patients die or are seriously injured every year due to errors in hospitals and other treatment facilities. These errors result from a variety of causes including faulty systems, outdated surgical approaches, and medical-process failures.
In Volume to Value, Kashmer describes through narratives and cases studies how he has used Lean Six Sigma techniques to improve medical processes, while at the same time reducing the cost of healthcare delivery. Data-driven quality improvement methods like Six Sigma have been used for decades in a variety of industries and Kashmer has been a pioneer in successfully applying these methods in hospitals and other healthcare settings. The book provides a broad overview of the untapped potential of Lean Six Sigma without requiring a deep understanding of the mathematics behind the techniques.
"The identification and adaptation of advanced quality tools in healthcare is ethical, necessary, and, in the long run cost effective," says Kashmer. "With new HHS goals of tying 50 percent of hospital reimbursement payments to quality/value, if the costs of poor quality and patient outcomes weren't enough reason to improve, we all have a new impetus to improve as we go from volume to value."
Volume to Value: Proven Methods for Achieving High Quality in Healthcare is available in the Amazon Store in both paperback and eBook versions at: http://www.amazon.com/dp/B01J57WQDW
Dr. David Kashmer, a trauma and acute care surgeon, is a Fellow of the American College of Surgeons and is a nationally known healthcare expert. In addition to his Medical Doctor degree from MCP Hahnemann University, now Drexel University College of Medicine, he holds an MBA degree from George Washington University. He also earned a Lean Six Sigma Master Black Belt Certification at Villanova University. Kashmer contributes to TheHill.com and The Healthcare Quality Blog where the focus is on quality improvement and value in surgery and healthcare.
To learn more about the application of Lean Six Sigma in healthcare and Dr. David Kashmer visit: http://TheHealthcareQualityBlog.com
Media Contact
Company Name: Nations Media Group
Contact Person: Bill Kopatich
Email: BillK@NationsMediaGroup.com
Phone: 704-625-0097
Country: United States
Website: http://www.NationsMediaGroup.com