San Bernardino, United States – On March 13, 2017, Night and Magic launched an Indiegogo campaign for StarSailor – LiveSky, a multifunctional Next Generation Entertainment System designed to combine several features and benefit your sleep quality. The team plans to stream live feeds of constellations, the Aurora Borealis, and the various views of the night sky directly to their customers to enjoy on demand from the comfort of their homes.
"StarSailor not only helps us get a great night's sleep but also brings together some of our favorite things at the touch of our smartphone screen," says the team, "From sailing through the stars, to streaming your favorite TV shows, playing movies and music videos, checking the latest buzz on social media, catching an exciting game or even reading your favorite blog, book, or children's story at bedtime – You can do it all with StarSailor – LiveSky."
Place StarSailor – LiveSky on a flat surface or hang it on your wall and project content onto the ceiling. Your device can be set up in any room, but its sleep features make it most valuable in the bedroom. With videos and sounds of beautiful scenery from around the world, this system lets you escape to a different place and feel like you're there for real. Choose from a range of peaceful ambient sounds to help you drift off to sleep, like gentle ocean waves or swishing trees.
StarSailor – LiveSky's app and add-ons have additional features that can tell if you are getting a restful sleep. The system gathers data on room temperature, humidity levels, and air quality (as measured by dust particles) and reports its analysis to the user. StarSailor`s rich data can determine if snoring, sleep talking, or sleep apnea may be a contributing factor to a person's sleep problems. View your sleep habits in convenient charts, daily, weekly, or monthly.
StairSailor can also be used to program your alarm to wake up in the morning. Instead of feeling around for a button, simply wave your hand over StarSailor to turn the alarm off. Choose your favorite soothing sound or radio station and let StarSailor wake you up gently, starting at a low volume that gradually gets turned up until you are awake.
"It might only take one person to come up with an idea but it takes a team to get it to market. Our team needs your help," the team explains, "We decided to create an Indiegogo campaign to not only obtain financial support, but also get important feedback from valued backers. We chose to crowdfund this project because we fully love and believe in our product and we know you will too."
In exchange for pledging to the project, backers can gain access to a variety of limited rewards including one StarSailor – LiveSky starting at $199 for early backers or one StarSailor with the add-on of your choice for $299. Later backers will be able to pre-order one StarSailor – LiveSky system for $399.
For more information, please visit the Indiegogo page here or contact the creator below.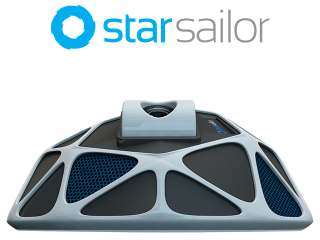 Media Contact
Company Name: Night & Magic Development Team
Contact Person: Brian K Mcclung
Email: brian@starsailorlive.com
Phone: 909-589-6839
Country: United States
Website: https://www.indiegogo.com/projects/starsailor-live-brings-the-skies-into-your-bedroom-technology/#/