Blue Ocean Publishing Group has selected Bryan P. Kalish, DDS, MS of the Implant & Laser Periodontal Surgery Center to take part in the upcoming book project, "A Reason to Smile." The book will include contributions from various leaders in the field of dentistry, offering their combined expertise in specialties including gum treatments, sedation, and other common and uncommon procedures.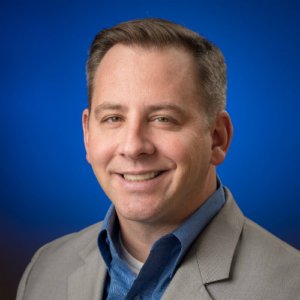 "A Reason to Smile – Fixing Broken Confidence with Cosmetic Dentistry" is scheduled for a late spring 2017 release and is aimed towards patients who want to learn more about their options in dental care. Anna Foster, Purchasing Agent for Blue Ocean Publishing Group, emphasized the book's main role as a guide. "The experts we select are passionate about helping their patients," she said. "They will answer the most common questions and bust the myths and misconceptions so many people have about dentists as a whole."
The book will be written with the patient in mind, and should be approachable reading content for anyone to enjoy at their leisure – it isn't meant to be as dense as a textbook. "A Reason to Smile" will feature certified dentists from across the nation, so readers can be rest assured in the quality of this collection.
Working in collaboration with Barak Granot from DentoMetrix, a dental marketing agency, Blue Ocean Publishing Group has started its search for dentists across the country, hoping to find leading experts in a range of specialties. Dr. Kalish is the latest dental expert chosen to take part in the project. In addition to the topic of gum treatments and veneers, Dr. Kalish also specializes in dental implants, bone grafting, periodontal surgery, cosmetic fillers, therapeutic Botox, and oral sleep appliances.
"I'm honored to participate in this," Dr. Kalish said. "As a former instructor in periodontal and implant surgery, I understand the importance of educating patients and dentists alike." Despite over two decades of experience, Dr. Kalish continues to seek education through seminars and lectures around the world, continually supplementing his vast knowledge of cutting-edge dental procedures.
For "A Reason to Smile,"Dr. Kalish will cover the topic of gum treatments, for both cosmetic and health purposes, as well as veneers. A veneer is a layer of material, normally dental porcelain or composite, that is placed over a tooth for aesthetic or protective purposes.
Dr. Kalish is a distinguished graduate of the US Army's Reserve Officers' Training Corps (ROTC) at the University of Missouri – Kansas City. While serving in the army, Dr. Kalish practiced general dentistry for several years at home and abroad in several countries including Germany, Thailand, and Iraq. He retired from the military last year as a highly decorated full-bird colonel and continues his work with the Implant & Laser Periodontal Surgery Center as a full-time dental practitioner.
Media Contact
Company Name: Blue Ocean Publishing Group
Contact Person: Anna Foster
Email: media@metrixpromotions.com
Phone: (800) 651-5818
Country: United States
Website: http://blueoceanpg.com