St Louis based Cothrine Financial to offer a free Federal Employee Retirement Workshop At Washington University's Danforth Educational Center.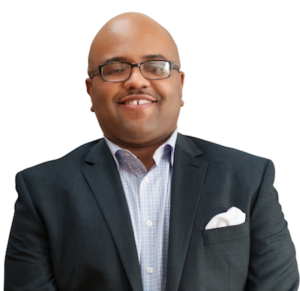 With all of the changes in United Stats financial markets, many of America's Federal employees find it difficult to navigate this country's federal employees retirement system. Many federal employees are looking for help to understand their benefits and their options in retirement. Cothrine Financial has decided to offer a helping hand, by offering free workshops on the local college campuses.
"Often times, employees don't know where to turn to for help so they begin the journey to find someone who can explain these benefits and give some guidance along the way. I'm grateful to be that person for so many federal employees in the St. Louis area," said John Cothrine, founder of Cothrine Financial.
Some employees search for answers through the internet, some are advised by their friends, and others direct their questions through their HR Departments. The financial workshops will offer another option for those who may want to ask more detailed questions in an educational environment.
Tammy Flannagan, of Goverment Executive states "Even if you do have deep knowledge of retirement rules, practices and procedures, there might be a few things you don't know."
"We know that education is the first step for federal employees to feel confident about making the right decisions. I believe it is important to get the right people to educate our federal employees about their retirement options. So I contacted a federally approved educator, who has been selected to provide pre-retirement training to federal employees throughout the country, and I've asked them to come to St. Louis to share their objective perspective." Cothrine continued.
This event is open for federal employees and their spouses.
The ProFeds Federal Retirement Impact Workshop will be held in St. Louis on:
Tuesday, May 23rd from 9AM – 4PM at Washington University's Danforth Educational Center – Room DUC-276, 6475 Forsythe Ave. St. Louis, MO 63105. Refreshments and a light lunch will be served
For more information & to register, visit: www.FedImpact.com/JC
To view the details (including the agenda, speakers bio, and comments from previous attendees), CLICK HERE.
Some employees may be afforded time off work with pay to attend this session by completing the SF-182 to get approval from your agency.
Media Contact
Company Name: Cothrine Financial
Contact Person: Kimberly Hoskin-Wescott
Email: kimberly@cothrineassociates.com
Phone: 1(800)-894-9498
Country: United States
Website: www.cothrine.com