Founder of Madison Mobile DJ Service, Travis Seibert, contributed a chapter in the new book "Remarkable Receptions: Conversations With Leading Wedding Professionals" discussing the role of the DJ Entertainer in the success of a wedding reception.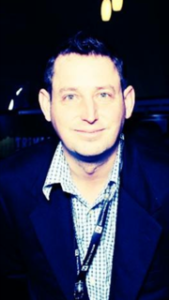 The new book titled "Remarkable Receptions: Conversations With Leading Wedding Professionals" features the expertise of the Founder of Madison Mobile DJ Service, Travis Seibert. Travis shares his insights on how Wedding DJs make receptions successful in his chapter, and 100% of the book's royalties will be donated to Junior Achievement, the non-profit that inspires young people to succeed.
According to Seibert, entertaining for couples' wedding receptions is what he always wanted to do, what he's always had a passion for and what he loves. He loves getting up every morning to help people.
Seibert, said "The business that I have is in Madison, Wisconsin. I'm very lucky to be in this market because it's a thriving city. It's the state capitol, sits on a number of lakes here, two big, huge bodies of water. There's a lot going on here so with the university and the state capitol and Milwaukee and Chicago and Minnesota, as far as Minneapolis and Chicago being all within reach … within about 2-3 hours, maybe 4 hours as far as Minneapolis. It's a great market to be in because I'm able to service a lot of clients. That just means I can take care of more couples and more people on a daily basis which makes me happy at the end of the day because I feel a sense of accomplishment. I work with great clients and, again, I wouldn't want it any other way. I'm in a really good position."
When asked what he feels is the biggest myth or misconception about the role the DJ entertainer plays in the success of a wedding, Seibert said, "Oh, that's easy. The biggest misconception is that we're just a jukebox, that we just hit play — and that's the furthest thing from the truth. If you have somebody who's passionate about what they do and they want to be as invested as you are in the event then they're going to make the time and they're going to find a way to do that for you."
During the Interview Seibert outlined the most common mistake he's seen couples make when trying to plan a successful reception, explaining, "I think the weddings that go the best are the weddings where the couples just actually trust the professionals and say, "Look, I know you do this all day every day and twice on Sunday so we trust you," and they let us run with it. Sometimes what happens is, and I've seen this where you've never done this before, so you've done your research online or you've read books or you've taken in information from other people and then you've tried to … and I think this is a strong word so I'm going to caution this when I say this because I don't mean this in any way to be disrespectful and I don't want it to be implied the wrong way … but sort of "micromanage" your event to where you put too much on the plate."
Travis Seibert is the Founder of Madison Mobile DJ Service, offering high quality entertainment for a variety of tastes. With DJ's of all different styles and a band that covers all genres, they are certain to find the right match for all entertainment needs.
"Travis chose to do our wedding, which we were absolutely thrilled about. We had zero issues with communication and Travis kept asking if we had anything that we would like to change during the actual ceremony, which was refreshing to hear. Travis managed to mix the music exactly how we wanted to and even came through in the clutch by adding music to our slideshow when the venue was having difficulties. Madison Mobile DJ Service was the best possible DJ service we could have used and so glad we did. I would recommend this to anyone for their wedding as we both had a blast!" – Jay (5 STARS on Wedding Wire)
"Madison Mobile DJ Services provided a photo booth for my wedding. All I have to say is they followed through. I had David Speer doing mine. He was set up on time, my guests loved him and his hundreds and hundreds of props. On top of it issued a book at the end of the wedding with a picture of all that were taken. And to top that off I had the owner of the company contact me to send me all of the digital images. WOW. You knocked it out the park David and Travis I appreciate the pictures and the great time. Everyone loved it. Highly recommended!!!" – Mark (5 STARS on Wedding Wire)
"We had Madison Mobile DJ service dj our wedding. WOW what a great time. Cris ran the whole wedding and i did not have to worry about anything. It really helped my wedding run smoother. Its already such a crazy day, and when you have a DJ that does such a great job to make sure the evening keeps moving forward. It was awesome. Thank you Madison Mobile DJ service :)" – Jody (5 STARS on Wedding Wire)
The interview concluded with Seibert saying "I'm an old-fashioned guy. I like to talk with people directly over the phone. I know that we're in a day and age now with technology a lot of people just like to text and email. I still like to pick up the phone and call people or have people call me so that I get more of a sense of who they are. That's just me being old-fashioned I guess, in some ways. I do text and email. I do it all. Our website's really cool because we have a feature on there where you can actually ask questions and we text back and forth. The thing that I like about that is a bride can text me at 10:00, 10:30, 11:00 at night where there's that old, taboo rule where you don't call anybody after 9:00. Things have changed. I answer text messages and emails at any hour. That's one thing that's kind of neat nowadays, you know, wasn't there 15 years ago. That certainly helps as far as connecting with our clients."
To read the full chapter, the book "Remarkable Receptions: Conversations With Leading Wedding Professionals" is now available on Amazon: http://a.co/fl30KeJ
To learn more about Junior Achievement, please visit http://juniorachievement.org
To learn more about Travis Seibert, please visit http://madtowndj.com
Media Contact
Company Name: Imperial Action
Contact Person: Kathleen Zinser
Email: media@imperialaction.com
Phone: 888-523-1987
Country: United States
Website: http://www.imperialaction.com