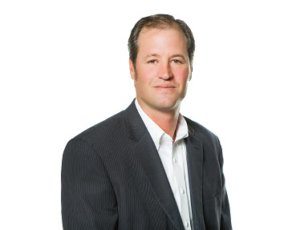 Bret Wagner from North Denver Metro Property Management Team at Keller Williams Preferred Realty Interviewed on Innovators Radio Network to Offer Valuable Insights on What to Look for in a Property Management Service
Mike Saunders offers an insightful interview of Bret Wagner where he informs the listening audience about important considerations people should keep in mind when choosing a property management service for commercial and residential real estate. The interview addresses not only the property management needs of first time real estate investors and entrepreneurs, but also those of seasoned investors who are looking for more flexibility from their property management teams.
Wagner brings five years of experience in the property management side of real estate where he served as a project manager handling the needs of commercial and residential properties as well as a long history in business as an entrepreneur.
He believes the things that make his organization stand out for property management customers are the same things it is so important to look for in every property management company. This includes qualities such as being personable – not just responsive through email communication, but answering the phone or returning calls quickly when they are made, reaching out to property management customers, and offering insights, advice, and expertise.
Wagner goes on to recommend that people in the market for property management services also examine the level of versatility offered when it comes to vetting tenants. He suggests looking for agencies that present all offers to the property owners along with all pertinent information to aid them in making an informed final decision when it comes to leasing properties.
Full service management teams are also popular. These teams handle everything from maintenance and rent collection to assisting with the setting of rental rates, paying of utilities, and paying property taxes.
Listen to the interview to learn more about various levels of service property managers offer and how they can help real estate investors enjoy their investments more while working less.
This interview is available on iTunes, Stitcher, iHeart Radio and the Business Innovators Radio Network here:
http://businessinnovatorsradio.com/bret-wagner-north-denver-metro-property-management-trinity-team-at-keller-williams-preferred-realty/
Learn more http://www.TrinityTeamRealEstateCo.com
Media Contact
Company Name: Marketing Huddle
Contact Person: Mike Saunders, MBA
Email: mike@marketinghuddle.com
Phone: 720-232-3112
Country: United States
Website: http://www.MarketingHuddle.com