Fosjoas K3 is the first sitting-posture electric scooter and once launched, K3 was well received on the market. Especially fashionable girls, they love the Fosjoas K3 very much. Let's find out the reasons.
Though there are some more types of electric scooters which could support sitting-posture riding mode, K3 is still the most classic one. Combining the top designers' creative essence with fashionable elements, Fosjoas K3 double-wheels electric scooter aims to be perfect. It used the bright colors of white, silver and orange. And the synthetic resin shells of Fosjoas K3 are made up of advanced aircraft-grade Nano-material. K3 is energetic and high-end. All the details of K3 are exquisite.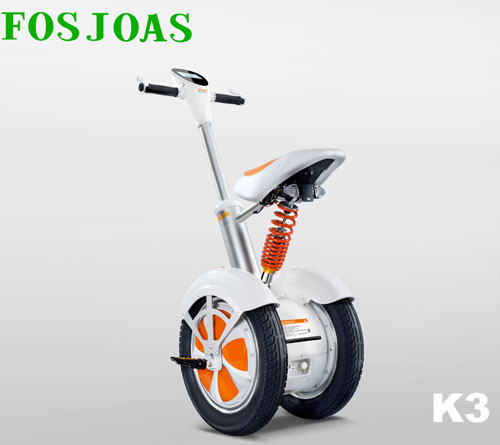 What's the biggest difference of Fosjoas K3 from other electric scooters? The answer is the sitting system. Some users had complained that it was so tired to have long-distance trips on self-balancing scooters. Then K3 self-balancing scooters came out.
It helps riders to go out more convenient and fashionable. Besides, some high technologies, such as the hydraulic suspension and electronic brake system, were applied to K3. The hydraulic suspension helps riders to sit on K3 more comfortable, while the electronic brake system makes the trip with K3 safer.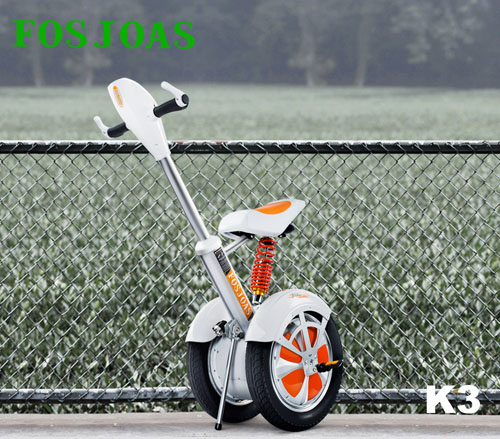 In addition, Fosjoas K3 has a dedicated App. Via the APP, the K3 user can utilize a variety of functions. According to one's likes and habits, the speed can be adjusted by App. At any time, riders can monitor data and riding conditions of it. Tapping the functions of lock on APP, the user can lock his K3 sitting-posture electric scooter.
The locked scooter cannot move. Even if he leaves it outside with no supervision, it will not be lost or stolen. Therefore, there is no need for him to worry about theft. Tap the button once again and the user can unlock his scooter for another use.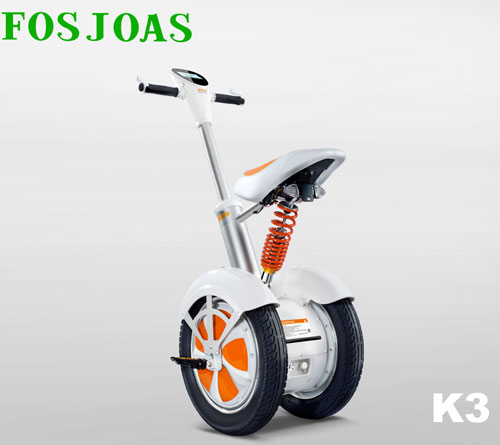 Cool, fashionable and practical, K3 two wheel saddle-equipped scooter is the best choice for girls. In conclusion, Fosjoas K3 can help girls keep fit and become the fashionable icon on the street.
For more information of the perfect combination of beauty and utility, please visit http://www.fosjoas.com/Home/Product/K3
Media Contact
Company Name: Moben Intl (England) Co., Limited
Contact Person: Jason
Email: moben@fosjoas.com
Phone: +86-755-83777600
City: London
Country: United Kingdom
Website: http://www.fosjoas.com/