Many cities have become blocked by heavy traffic. Meanwhile, intense competition has brought people into stress and tension. If there is a vehicle that could add new elements to life, that is Fosjoas K1 electric drift hover board.
Urban population generally has a fast living pace along with the development of society and accelerating urbanization. Intense competition has brought people into stress and tension. It seems that in the crowded urban environment, smaller commuting vehicles should be more adaptive and flexible. FosjoasK1 motorized skateboard, with a 4.5 inch small body and 11.55 kg dead-weight could bear a maximum weight of 100 kg. It could carry riders easily forward.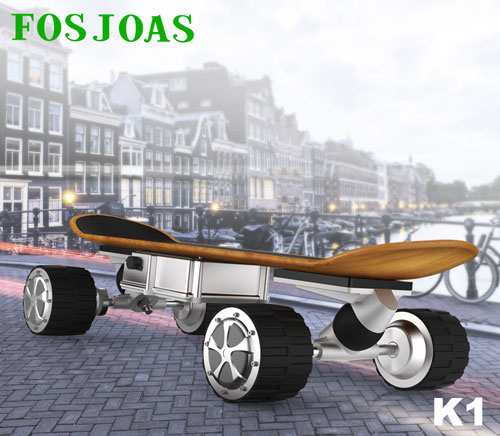 Equipped with a wireless remote control, K1 is simple to operate. The remote control guide the way forward or backward without any hesitation. With the 2.4 G wireless remote control, it can realize infinitely variable speeds and the effective distance reaches 10 meters. The remote control can control to go forward or backward.
Moreover, quality tires make K1 electric scooter have better skid resistance and stronger grip effect. With unbeatable and potential performance, K1 make you surf on land care-freely.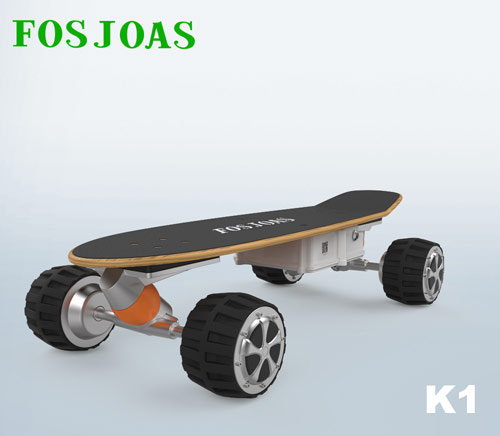 Cars and bikes are usually locked in garages. However, Fosjoas K1 could be just taken to homes and offices. It could also be put into car trunks and taken out for a relaxing trip. K1 users could ride it into elevators and then ride directly home. K1 self-balancing air board adopts a modular design. With the dual-core and double battery protection boards, each part can work independently. When one module breaks down, the other parts still function efficiently.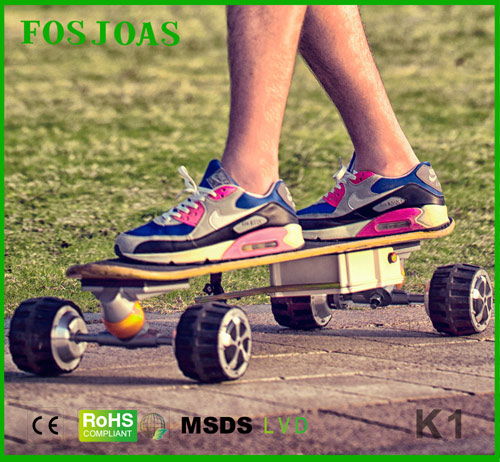 In serious traffic congestion, riding K1 electric air board saves more time. K1 is propelled by clean energy electricity. The branded battery plus two intelligent chips enable K1's off-road capability to traverse grass, gravel, dirt and beach. Moreover, the front and rear wheels have been equipped with TPU material damper mass to ensure riding more smoothly. Also, owners could DIY the board and gives it a particular look. To save the mundane daily life, people should add more colors and individuality to such a product. Life will be more colorful and vibrant with FosjoasK1 electric skateboard.
Media Contact
Company Name: Moben Intl (England) Co., Limited
Contact Person: Jason
Email: moben@fosjoas.com
Phone: +86-755-83777600
City: London
Country: United Kingdom
Website: http://www.fosjoas.com/