Raleigh, NC Top Cybersecurity Expert and IT Authority, Craig Petronella, was the featured guest on Main Street Mavericks Radio with host, Joel Helfer, talking about the importance of employee computer security awareness training.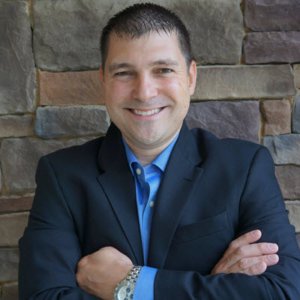 On a recent episode of Main Street Mavericks Radio with Joel Helfer, Craig Petronella, Raleigh, NC, top cybersecurity expert and IT authority, discussed the importance of employee computer security awareness training.
When host Joel Helfer asked about the definition of computer security awareness training, Petronella answered, "Computer security awareness training is a process for educating employees about computer security. A good training program should educate the employees about corporate policies and procedures for working with IT in an ongoing training process."
During the interview, Petronella shared the process that employees should use to protect themselves from email hacks, explaining, "There are a series of tests, or trust factors, that each employee should complete when receiving an email to ensure it is safe to open. First, check to see if you recognize the person and email address that has been sent to you. Second, if there is an attachment, determine whether you were expecting an email with an attachment from that person. Third, look at the type of attachment to see if it is formatted with a recognized program (Adobe PDF, Microsoft Word, etc.). Fourth, look at the links in an email and ensure that they are going where you expect them to go by hovering your mouse pointer over the link to see the destination and make sure it matches. Fifth is to look at the language used in the email and determine if it matches the sender's normal language pattern. If you fail to follow these trust factors and your system is breached, it may be months before you discover the breach and the ramifications of a breach."
Petronella added that another level of protection against malicious software or malware is to use next generation antivirus technology that protects against 99% of the threats. However, these solutions are typically only available to corporations with 5,000 employees or greater. Petronella noted, "We have developed a partnership to deliver this type of protection to much smaller businesses to avail them of the same protection afforded to large corporations. When combining this software with security awareness training and good data backup, the lower the risk your business has for a breach."
Craig Petronella, Raleigh, North Carolina's top cybersecurity expert and IT authority, has authored multiple books, including How HIPAA Can Crush Your Medical Practice and Peace of Mind Computer Support. He has spent thirty years advising clients and protecting computer information. Petronella is frequently quoted in the local Raleigh news and appears on local TV news for his expertise in protecting local businesses and medical practice owners from hackers halfway around the world in places such as Ukraine, Russia, and China.
For more info about Craig Petronella, visit his website, https://www.petronellacomputer.com/ or call him at 1-877-468-2721 and request his "9 Ways to Prevent a Ransomware Attack" infographic or his Antivirus Audit special.
To listen to the full interview on Main Street Mavericks Radio, visit http://businessinnovatorsradio.com/craig-petronella-raleigh-nc-top-cybersecurity-expert-and-it-authority-on-the-importance-of-employee-computer-security-awareness-training/
Media Contact
Company Name: Petronella Technology Group, Inc.
Contact Person: Craig Petronella
Email: craig@petronellacomputer.com
Phone: 877-468-2721
Country: United States
Website: https://www.petronellacomputer.com/