The high quality of Fosjoas electric scooter has won the heart of the public. Different from others models, Fosjoas U3 is positioned as the personal all-terrain vehicle. The following features make riders cannot resist U3.
Fosjoas U3 is positioned as the personal all-terrain vehicle (ATV for short). U3 is ready to take on any challenge, with a silent and powerful electric motor and a very lightweight yet extremely resistant aluminium fender designed to protect both the vehicle and passenger from side impacts. The following features make riders cannot resist U3 2-wheeled electric scooter.

U3 self-balancing electric scooter, made of special aviation aluminium alloy, being lighter and more durable, shockproof and anti-bumper, is a SUV self-balancing scooter with off road performance. Combined with the 16 inch tire, with unique tread pattern that helps drain water, dissipate heat and enhance grip performance Fosjoas U3 intelligent electric scooter will conquer any kind of road conditions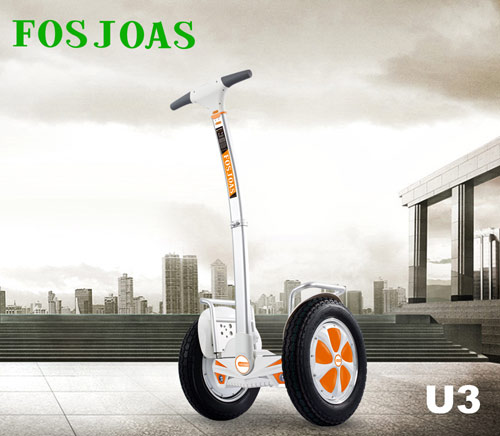 Revolutionary technologies make the battery and motor seamlessly connected to achieve best power performance. With the 680 wh battery capacity, Fosjoas U3 self-balancing electric scooter is a simply outstanding means of transportation that is designed to be easily transportable in the trunk of their cars. High energy and high quality core guarantee durability and stability at low temperature. High discharge rate greatly reduces the number of charging and discharging cycles, thus extending battery life to 5 years. Generally, U3 boasts larger battery capacity and longer battery life than V9, with a rougher appearance for SUV use.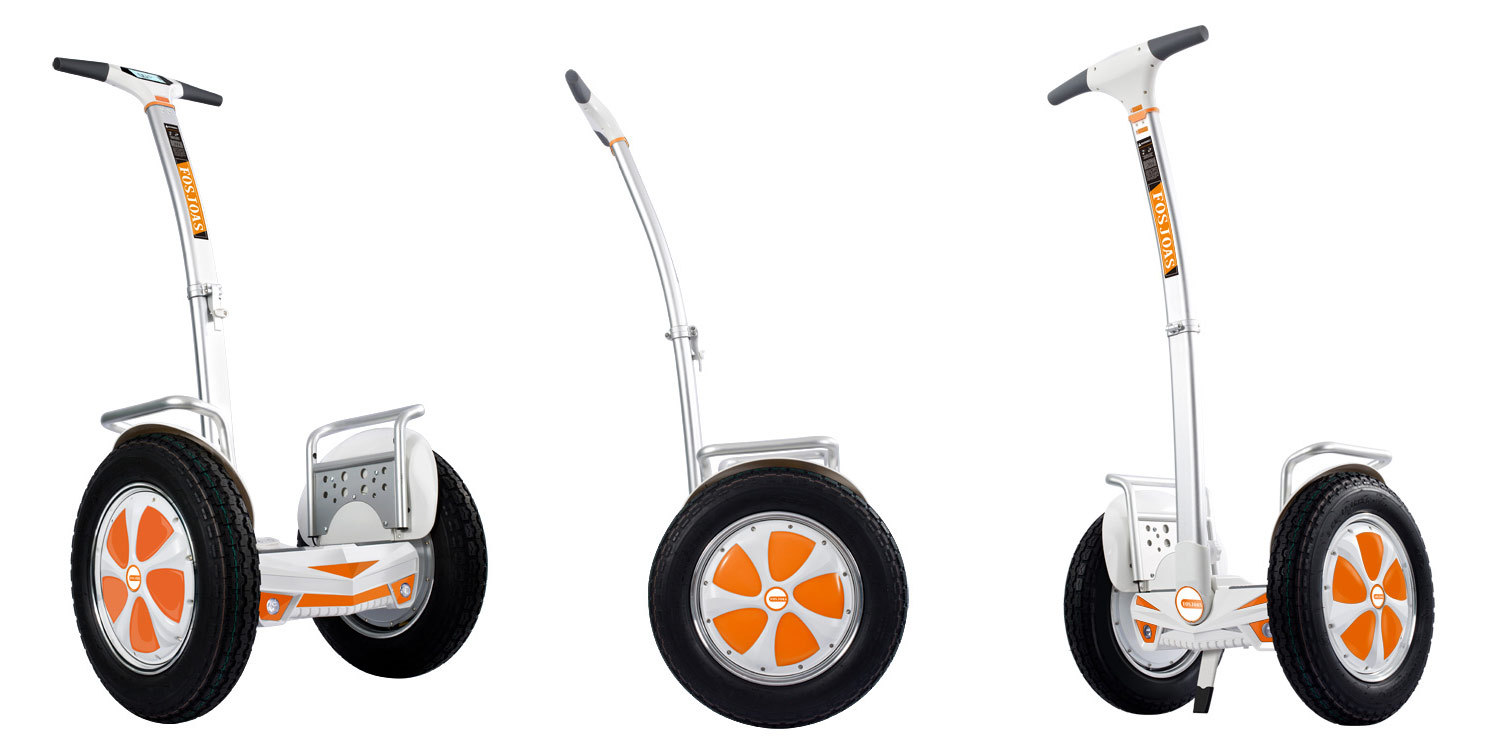 Apart from the powerful range and strong tires, Fosjoas U3 self-balancing scooters has equipped with a 4 inch LED display at the top of the handlebar to access to vital information on their Fosjoas whenever they need it, such as the battery level and mileage. Another highlight of Fosjoas U3 is the large volume closed chamber with the best sound quality. The enlarged and sealed bass sound chamber is designed to amaze riders with professional sound quality and give riders an unmatched music experience.
In short, Fosjoas U3 is praised as a high-end SUV in the self-balancing electric scooter sector. It is a high-end product among existing electric scooters.
Media Contact
Company Name: Moben Intl (England) Co., Limited
Contact Person: Jason
Email: moben@fosjoas.com
Phone: +86-755-83777600
City: London
Country: United Kingdom
Website: http://www.fosjoas.com/