Belgian filmmaker, Ivana Noa, released her newest short film, Fallin, in March 2017. At fourteen-years-old, her impressive portfolio of work has garnered international recognition, and this piece is currently an official selection for five film festivals including CineYouth Chicago (CIFF), KunstBende, and New Filmmakers NY.
FALLIN was inspired by the tragic, 2012 bus accident near Sierre, Switzerland, that claimed the lives of 22 Belgian children. When returning to school from a winter, skiing vacation, the bus crashed into the wall of the Sierre tunnel, and the number of casualties made this accident the second-worst in the history of Swizerland.
Noa's interpretive film flashes back and forth between scenes of a tunnel, icy roadways, a child left alone, and the expansive nature of the Swiss mountains. This imagery is coupled with whispers of Noa's poetry that set the eery and somber tone of this film. Noa explains, "my eyes still fill up with tears…it is about that moment of unknown when you feel something might be happening and you do not know what is beyond…you could just see ten drops of snow, the dark shadows on the walls of the trees."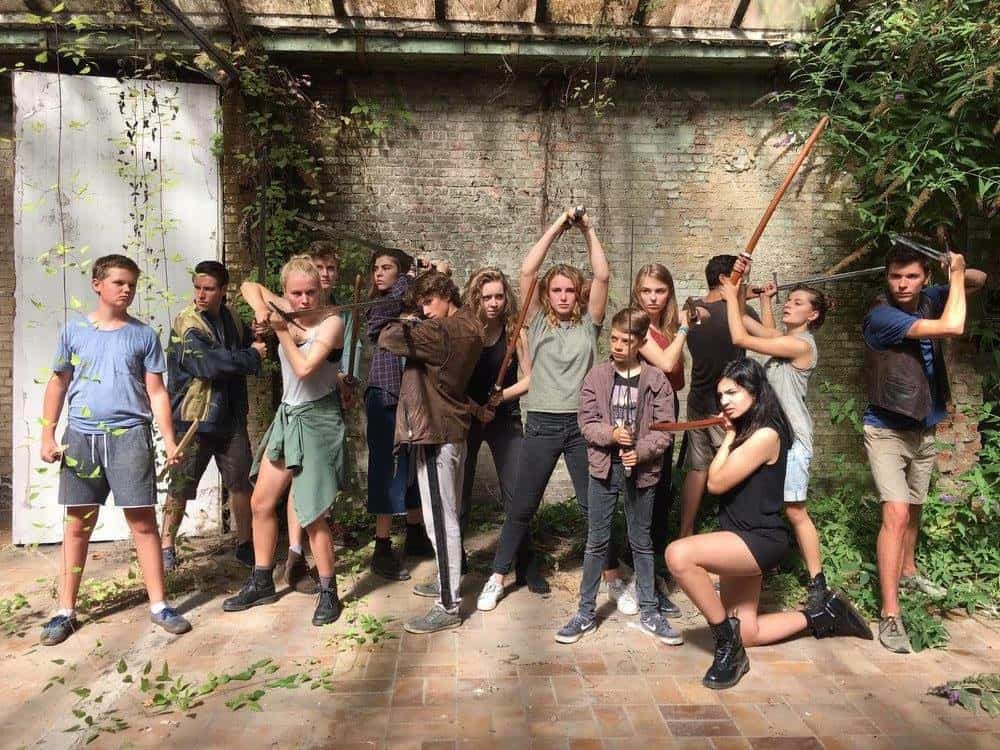 With several awards already, the draw of Noa's work is her profound understanding of human emotions and her commentary on life-altering events and moments. Punctuated by her original and often repetitive poetry, Noa's films have an expressive and experimental mood that continue to captivate the industry. With the use of telling glances, empty scenes, and minimalism, she captures the raw and sometimes confusing moments in the aftermath of a crisis. The ability to paint such a perceptive picture of a defining and horrible event in the history of Switzerland speaks to her skill as a developing filmmaker.
Although her film just premiered, Noa has the performance of Merlin of the Wasteland on the horizon. fABULEUS is the Belgian theatre group that she participates in as she plays the role of Gawain in this premiere show directed by Dirk De Lathauwer and Astrid Ogiers. With live music written and performed by Belgian band, Hydrogen Sea, and a lineup of 14 young actors, this play creates a compelling narrative.
The plot weaves together stories from Western literature and reinterprets them through the lens of the world today. Hinting at issues of justice, love, friendship, equality, deception, and the ever-so haunting past, this play gives another platform for Noa to express her creativity and story-telling. With the overwhelming success of Fallin, and her blossoming acting career, Noa is positioned to impress the industry with her multi-faced talents on and off the camera.
Media Contact: Cloud 21
Email: leslieb@cloud21.com
Media Contact
Company Name: Cloud 21
Contact Person: Leslie Bianchi
Email: leslieb@cloud21.com
Phone: 323-432-6673
State: CA
Country: United States
Website: http://www.cloud21.com/