Physician offers alternative strategy to improve cost competitiveness and increase value in response to statement about hospital system's intentions related to patient prioritization by insurance source.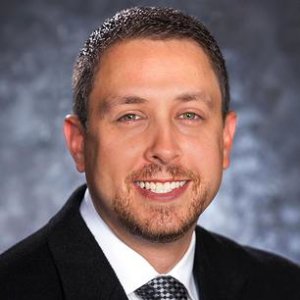 A video was recently made public of a speech given by Mayo Clinic CEO John Noseworthy, MD, in which he stated that the Mayo Clinic system would prioritize patients with private medical insurance in non-emergency cases. The video did indicate that the Mayo health system would continue to treat all patients regardless of insurance source.
Dr. David Kashmer, MD, a trauma and acute care surgeon, commented on the remarks made in the video, "As a physician, I never look at the type of insurance a patient has before giving care, which means I try and minimize / eliminate any effect on the type of services I provide to my patients. At the administrative level, I realize that payer mix can be extremely important when it comes to the profitability of a hospital. As an alternative strategy, I believe a focus on quality improvement projects are the optimal way to reduce healthcare costs, not prioritizing patients based on their payer source."
Kashmer cautioned that there are some ways, such as opening additional clinics in areas with well-insured patients that may prioritize groups on a population level instead of choosing treatments at an individual level. However, any mention of prioritizing patients is prone to go over poorly.
Kashmer has been a pioneer in successfully applying quality improvement techniques to hospitals and other healthcare settings. Data-driven tools like Lean Six Sigma are improving medical processes, while at the same time reducing the cost of healthcare delivery. The end result is the ability to increase the value provided to patients.
Kashmer recently authored the best selling book, Volume to Value: Proven Methods for Achieving High Quality in Healthcare, which describes through narratives and case studies how quality improvement tools can improve medical processes, reduce costs, and improve value in healthcare.
The book is available in the Amazon Store in both paperback and eBook versions at http://www.amazon.com/dp/B01J57WQDW
Dr. David Kashmer, a trauma and acute care surgeon, is a Fellow of the American College of Surgeons and is a nationally known healthcare expert. He serves as a member of the Board of Reviewers for the Malcolm Baldrige National Quality Award. In addition to his Medical Doctor degree from MCP Hahnemann University, now Drexel University College of Medicine, he holds an MBA degree from George Washington University. He also earned a Lean Six Sigma Master Black Belt Certification from Villanova University. Kashmer contributes to TheHill.com and The Healthcare Quality Blog where the focus is on quality improvement and value in surgery and healthcare.
To learn more about the application of quality improvement tools like Lean Six Sigma in healthcare and Dr. David Kashmer, visit http://TheHealthcareQualityBlog.com
Media Contact
Company Name: Nations Media Group
Contact Person: Bill Kopatich
Email: BillK@NationsMediaGroup.com
Phone: 704-625-0097
Country: United States
Website: http://www.NationsMediaGroup.com