A crowdfunding campaign has been launched to bring a documentary to life about girls in STEM (Science, Technology, Engineering, and Math). The documentary looks at the past, present, and future of women in a world that many thought was dominated by men.
A new important crowdfunding campaign has been launched on the INDIEGOGO platform (https://www.indiegogo.com/projects/gear-girls-the-documentary#/) to bring to the small screen a documentary about women and minorities in STEM (Science, Technology, Engineering, and Math). The documentary, which is called "Gear Girls" followed an all minority girl's robotics team from George Washington Carver High School in Philadelphia, PA, for one year. The Gear Girls who were placed second in regionals (FIRST/FTC Robotics) last year and went on to the national's finals in the Sea Perch (underwater robotics) competition have become an inspiration to many young women who thought the science world was a world that belonged to men.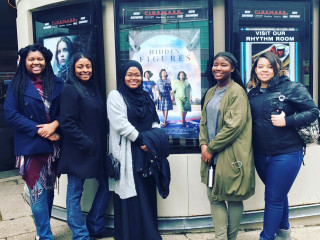 The crowdfunding campaign, which aims to raise $11,000 is seen by many as one of the most important campaigns of recent years. The documentary which has gained worldwide exposure is expected to change the science world for ever by encouraging more women to enter the once male dominated world.
A spokesman for the makers of Gear Girls Documentary said: "Our documentary will prove to be compelling viewing, following a group of respected young girls who share their empowering stories that we hope will encourage other young women to enter the science world."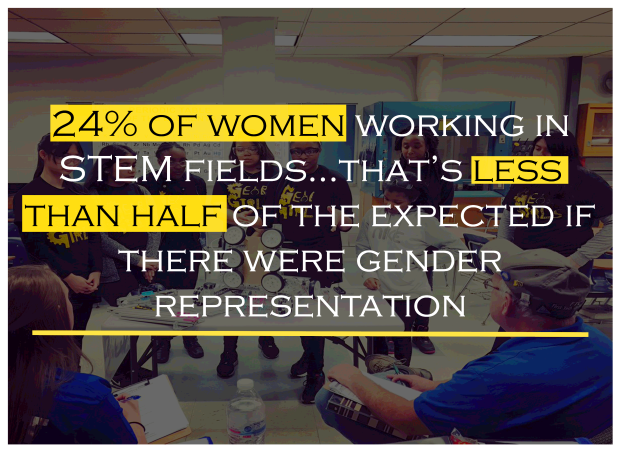 The documentary will also be talking to well-established women in STEM and look at their journeys. This list includes Michelle Dennedy/Chief Privacy Officer at Cisco, Dr. Nancy Grace Roman/First Chief Astronomist at NASA and Dr. Velma Scantlebury/First African American female kidney transplant surgeon, among others.
"Science is not a boy's game; it's not a girl's game. It's everyone's game. It's about where we are and where we're going." Nichelle Nichols, former NASA Ambassador. "Gear Girls" plans to showcase the empowering stories of women and minorities in STEM, and the trailblazers whose ambition and dedication drive them. "If we do not share our stories and shine a light on inequities, things will not change." Ellen Pao, Former Reddit CEO.
A study from Fortune reports "100% of women of color in STEM experience bias." For instance, black women were more likely (77%) than other women (66%) to report "having to prove themselves over and over again." (http://fortune.com/2015/01/26/study-100-of-wome…
"Gear Girls: will also include voice-over's by actress Denise Dowse, you have seen her in films and television shows such as: Ray, Coach Carter, Secrets and Lies, Criminal Minds, Charmed, The Guardian, 90210 and many others. Denise is currently starring on Bravo's TV show "Imposters".
The creator and executive producer of "Gear Girls" is Deirdre McCullagh. Carmen Crews-Hart is also an executive producer. Production is by HEARTist Films. Go to geargirlsfilm.com to learn more. Follow them @Geargirlsfilm on Instagram and Facebook and @geargirls_film on twitter. Help bring this documentary to life, and view more information at https://igg.me/at/geargirlsfilm/
Anyone interested in breaking barriers can be a Gear Girl.
About the campaign
The crowdfunding campaign aims to raise $11,000 with the aim to produce an important documentary that will encourage young women to enter the world of science.
Notes to the editor
People involved in the documentary include:
Deirdre McCullagh | Executive Producer, Co-Director, Camera Operator
Luz Cabrales | Editor, Motion Graphics, Color Correction
Danny Donnelly (HEARTist Films) | Director of Photography
Savanna Shackelford | Still graphics
Additional people involved in the film:
Aimee Theresa (HEARTist Films) | Co-Director, Camera Operator
Carmen Crews Hart | Executive Producer
Will Colacito | Assistant Camera Operator
Christian Ford | Music
Media Contact
Company Name: Gear Girls
Contact Person: Deirdre McCullagh
Email: geargirlsfilm@gmail.com
Phone: 310-413-7854
Country: United States
Website: https://www.indiegogo.com/projects/gear-girls-the-documentary#/