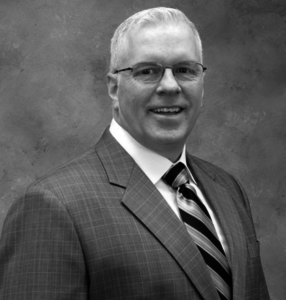 New York – New Life Vision, LLC recently announced that the "Focus Beats Brilliance: Success Principles For Start-Up and Turn-Around Business Leaders" by Joseph LaPorta, reached number 1 on the Amazon Best Seller List, on the day it was released.
"Joseph is an amazing business leader, and I am thrilled we signed him to this book deal, I am not surprised that the debut of his book was so well received," said publisher TC Bradley.
Focus Beats Brilliance is a one of a kind business book meant for individuals looking to be leaders and change agents within any industry. Joseph J. LaPorta expands on the importance of Focus inside of all businesses—Starting with preparation for success while mitigating the associated risks along the way. Focus is that secret key ingredient necessary to make a business succeed. LaPorta provides aspiring leaders the guiding principles and processes one must strive to follow in order to achieve success both at work and in the household. These principles are derived from years of education, training and experiences inside of multiple Start-Up, Turn-Around and complex Change Management Assignments in both mid-size to Fortune 50 organizations. LaPorta delivers his insights in a straightforward, yet light-hearted, manner, his opinions and point-of-views enlightening to both aspiring leaders and seasoned veterans. LaPorta is honest, open, and inspiring. His techniques and advice bring value every step of the way.
Joseph J. LaPorta is a highly accomplished and versatile Senior Executive Officer with more than twenty-five years of broad-based health care success within multiple product and service sectors. Leveraging extensive experience cultivating Start-ups, orchestrating Turnaround initiatives, and guiding mergers and acquisitions (M&A), Joseph has achieved unprecedented levels of growth for both mid-size businesses to Fortune 50 companies. An entrepreneurial, collaborative, and hands-on leader, Joseph has established a reputation for executing in tough environments.
Currently, Joseph is the President, Chief Executive Officer, and Board Director for Persante Health Care based in New Jersey. Prior to that, he has held leadership roles with companies like McKesson Corporation, General Electric, Flexeon Rehabilitation and several private equity owned entities. Joseph holds an M.S. in Business Management from National-Louis University and serves as an adjunct professor in the NLU College of Management & Business. He is a certified Lean Six-Sigma Black Belt, as well as a certificate in execution from Cornell University.
For more information on Joseph, you may connect with him on Linkedin at www.linkedin.com/in/laportajoseph or email him at laportajoseph@hotmail.com
"Focus Beats Brilliance: Success Principles For Start-Up and Turn-Around Business Leaders" is available at https://www.amazon.com/Focus-Beats-Brilliance-Principles-Turn-Around-ebook/dp/B0727pkj67
Media Contact
Company Name: New Life Vision, LLC
Contact Person: TC Bradley
Email: newlifevisionllc@gmail.com
Phone: 800-676-1075
Country: United States
Website: www.linkedin.com/in/laportajoseph