Local Business Mavericks featuring Jay Hollingshed hits #1 on the Amazon.com Best Seller's List In the US and CA.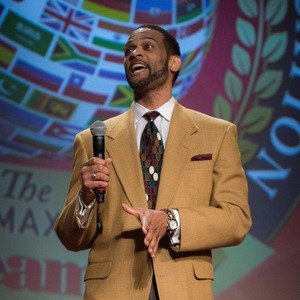 Columbus, Ohio Leadership Coach and Public Speaker, Jay Hollingshed Hit #1 on the Amazon.com Best Seller's List in two categories on December, 21 2016 for the release of Local Business Mavericks. The book ranked #1 US the Free Enterprise category and 1# CA Policy & Current Events category.
Local Business Mavericks Volume 14, is a compilation of 1on1 conversations with some of the top entrepreneurs in their industry. Each contributing author reveals their strategies for helping overcome the toughest obstacles standing in the way of their customers success.
Jay states, "One popular misconception is an educational sports psychology and a clinical sports psychology coach are one and the same and actually they are not. There's a distinct difference. Now, a clinical sports psychologist has endured an expensive amount of training in sport and exercise sciences and is an actual medical doctor that's licensed by a governing state regulatory board to diagnose and treat emotional disorders."
Jay Hollingshed lives in Columbus, Ohio where he is the owner of jayHOLLINGSHED LLC, where he is a Leadership Coach. He developed his critical thinking and passion for helping others developed during his time as a Memphis firefighter. Jay Spent eight years volunteering, speaking and training for the United Way of the Mid-South. For a short time, Jay was also a department technician for LeBonheur children's hospital, where he played a vital role in helping maintain the emotional well-being of patients and their families.
Jay has a Bachelors of Science degree in Management & Organizational Development from Bethel University, and has a Masters in Healthcare Administration. Jay's certification as a Professional speaker came through both Dale Carnegie and John Maxwell training. He received his LIfe and Executive Coaching Certifications through John Maxwell University, and his Sports Psychology Coaching Certification via Spencer Institute.
To learn more about Jay Hollingshed visit www.JayHollingshed.com
Local Business Mavericks Volume 14 is available on Amazon.com Kindle at http://www.amazon.com
Media Contact
Company Name: Incite Media
Contact Person: Alicia Dibrell
Email: awilliams@inciteauthority.com
Phone: 7022027939
Country: United States
Website: http://inciteauthority.com