The global biofertilizer market has seen tremendous growth over the past few years on account of the several advantages offered by them. Some of the other growth inducing factors include increasing environmental pollution, government initiatives and the rising consumption of organic foods.
According to a latest report by IMARC Group, titled "Biofertilizer Market: Global Industry Trends, Share, Size, Growth, Opportunity and Forecast 2017-2022", the global biofertilizer market reached a value of around US$ 9.1 Billion in 2016, exhibiting a CAGR of around 13% during 2009-2016. The term biofertilizer refers to the use of microbes and organic compounds used to stimulate plant growth and improve soil fertility. Unlike chemical fertilizers, which provide direct nutrition, biofertilizers help in improving soil fertility in other ways. The microorganisms present in biofertilizers decompose organic matter and breakdown complex minerals in soluble form for easy absorption by plants. They also enhance the soil fertility, regulate its nutrient cycle and increase the plant yields by 15-35%. Moreover, they do not allow pathogens to grow and help in increasing the disease resistance of plants. The various advantages of biofertilizers over chemical fertilizers and pesticides have led to their increased use in the agriculture sector.
Request sample of the report: http://www.imarcgroup.com/request?type=report&id=17&flag=B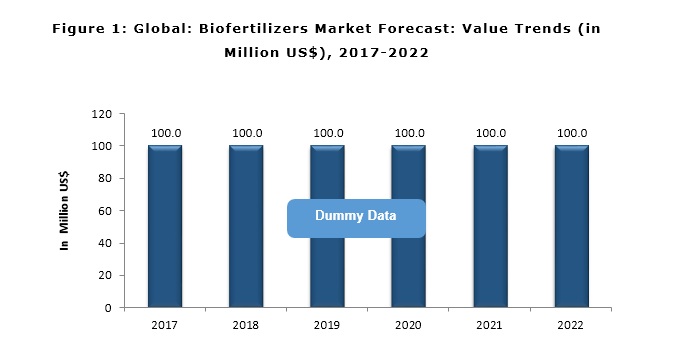 Although, the penetration of biofertilizers is still at a nascent stage, the developing and emerging markets are expected to provide numerous growth opportunities over the next few years. The rising concern regarding environmental pollution caused by the overuse of agrochemicals has also forced the governments of various countries to promote the use of bio-based products, such as biofertilizers, through various initiatives. Furthermore, the rising consumption of organic foods coupled with the use of biofertilizers for organic farming are also driving the global demand for biofertilizers. As a result, the global biofertilizers market is further projected to reach a value of around 18.6 US$ Billion by 2022.
Browse full report with TOC: http://www.imarcgroup.com/biofertilizer-azotobacter-and-rhizobium-manufacturing-plant
The report has segmented the market based on the type of biofertilizers which include nitrogen-fixing biofertilizers, phosphate-fixing biofertilizers and others. Nitrogen-fixing biofertilizers, such as Acetobacter, Azospirillum, Azotobacter, blue green algae (BGA) and Rhizobium, currently represent the biggest segment accounting for the majority of the market share. This segment is followed by phosphate-fixing biofertilizers. Rising consumption of leguminous and non-leguminous foods is further expected to drive the demand for nitrogen-fixing biofertilizers. On the other hand, the phosphate-fixing biofertilizers are expected to witness swift growth over the next few years. The report has also analysed the market on a regional basis. Asia currently represents the world's biggest market accounting for more than one-third of the total sales. Asia is followed by North America and Europe.
This report provides a detailed roadmap for setting up a biofertilizer manufacturing plant. The study covers all the prerequisites of the biofertilizer industry and provides an in-depth analysis of the market, industry performance, processing and manufacturing requirements, project cost, project funding, project economics, expected returns on investment, profit margins, etc. This report is a must-read for entrepreneurs, investors, researchers, consultants, business strategists, and all those who have any kind of stake or are planning to foray into the pulses industry in any manner.
Browse related reports:
Agriculture Industry Market: http://www.imarcgroup.com/agriculture-industry-in-india
Global Seed Market: http://www.imarcgroup.com/prefeasibility-report-seed-processing-plant
About Us
IMARC Group is a leading market research company that offers management strategy and market research worldwide. We partner with clients in all sectors and regions to identify their highest-value opportunities, address their most critical challenges, and transform their businesses.
IMARC's information products include major market, scientific, economic and technological developments for business leaders in pharmaceutical, industrial, and high technology organizations. Market forecasts and industry analysis for biotechnology, advanced materials, pharmaceuticals, food and beverage, travel and tourism, nanotechnology and novel processing methods are at the top of the company's expertise.
Media Contact
Company Name: IMARC Group
Contact Person: Jim Clarke
Email: sales@imarcgroup.com
Phone: +1-631-791-1145
Country: United States
Website: http://www.imarcgroup.com/