Feedspot has identified the C5 Insight Blog as among the Top 50 SharePoint blogs worldwide.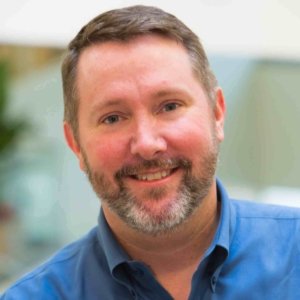 Feedspot has compiled a list of the best blogs among the thousands of top blogs around the world for SharePoint administrators, architects, developers, and business users. C5 Insight's blog has been named among Feedspot's list of the Top 50 SharePoint blogs. The list was compiled using search and social media metrics. Feedspot is a modern RSS Reader that allows users to stay updated on the latest news and content on a particular topic across multiple web sites without needing to visit those sites to check for new content.
C5 Insight, based in Charlotte, North Carolina, helps organizations improve collaboration among colleagues, customers, prospects, and partners with the application of The LUCK Principle(TM). The company develops and implements a variety of engagement and collaboration solutions for mid-sized and large organizations using SharePoint, Microsoft Dynamics CRM, and Salesforce.
To view the C5 Insight blog, visit https://www.C5Insight.com/Resources/Blog
SharePoint, created by Microsoft, is an employee and team collaboration platform. Organizations can use SharePoint to set up an intranet that can be used to securely store, organize, share, and access information from any device. The platform is suitable for use in organizations of any size.
Geoff Ables, C5 Insight Managing Partner, said, "It's an honor to have our blog recognized as one of the top SharePoint blogs. We established the blog as an educational resource for businesses that are considering a collaboration or engagement project or that have one underway and want to get the most benefit out of their project."
C5 Insight was founded in 2002 and is a leader in developing and implementing customer engagement and employee collaboration solutions. The company has consulted with hundreds of companies around the world in a broad range of industries. The firm has twice been named to the Inc. 5000 list of fastest growing companies.
For more information about C5 Insight, visit https://www.C5Insight.com
Ables is a best selling author, speaker, and entrepreneur. He has over 20 years of consulting experience on topics including intranets, customer relationship management, social collaboration, and big data. As a thought leader on customer and employee engagement, his insights have been seen and heard in dozens of global venues. Ables is the author of "The LUCK Principle, Business Results at the Intersection of People & Profit."
The book is available in both paperback and Kindle versions at https://www.Amazon.com/dp/B01N0QW5H4
Media Contact
Company Name: Nations Media Groip
Contact Person: Bill Kopatich
Email: BillK@NationsMediaGroup.com
Phone: 704-625-0097
Country: United States
Website: http://NationsMediaGroup.com