The new book "Adventure Before Dementia Down Under: An Epic Journey" by Vivian Vass, reached Number One on Amazon.com's Best Seller List in the Travel categories for Seniors, Budget Travel, and Australia on June 5, 2017.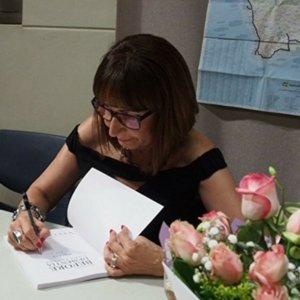 Author and adventure-loving retiree Vivian Vass's recent release, Adventure Before Dementia Down Under: An Epic Journey, hit Amazon.com's best seller list on June 5, 2017, climbing all the way to Number One in the esteemed Travel categories for Seniors, Budget Travel, and Australia books.
A delightfully entertaining real-life adventure of a middle-aged couple, Vivian and Scott, who decide to take the road less traveled and join the brigade of the grey-nomad.
They voluntarily drop out of the system and daringly sell the family home, waving "see you in a while" to the kids. They follow their heart, wherever it takes them. Their exploits lead them to some unfathomable discoveries and experiences through the thrilling Red Center of Outback Australia and beyond. They come face to face with astonishing characters and animals, unique to the vast continent of Australia, in their natural habitat. This exploration of the country leads them to a personal exploration and discovery which is depicted in Vivian's humorous and insightful descriptions of their new life.
Supported by dramatic photos the story unfolds into unexpected revelations in a raw and honest way.
In response to the book hitting Number One, Vass stated, "I'm ecstatic and feel like I'm swimming in gratitude to my readers and my talented marketing team. I never thought this could happen."
With the recent popular interest in the media of grey-nomads exploring an RV freedom lifestyle, Vass's book Adventure Before Dementia Down Under is a hot topic and a must read for adventurous boomers around the world.
Inspired by the themes explored in Jack Kerouac's classic book On The Road, Vass uses her own book to explore relationships between men and women, letting go of cultural expectations, and the fulfillment of personal needs for freedom & adventure, through a grey-nomad lifestyle.
Vass is also inspired by the conversation created by Laura L. Carstensen, Phd. (with content partner The Stanford Center on Longevity), to change the perceptions of aging for people around the world. In her work, Carstensen asks the question, "What would you change about aging in America if you could?"
"I would transform the public definition of aging from problem to unprecedented opportunity, a new endless frontier to invent how everyone will live longer better." – Joseph F. Coughlin
"I never want to hear people say, 'I am too old for that.' You are never too old to learn new things, explore your passions or pursue new opportunities." – Cynthia Hutchins
Vass is passionate about contributing to awareness organizations that are working to help prevent the onset of Alzheimer's and Dementia, and will be working to support international research and fundraising organizations by offering meet the author and book reading events for these organizations, on every continent that she explores.
ABOUT THE AUTHOR
Born in Athens Greece, Vivian came to Australia as a small child in 1963 with her parents who embarked on a quest to give her a good education. Both in the teaching profession, they bestowed Vivian with an excellent base from which to build her own life's pursuits. She holds a Bachelor of Arts in Interpreting and Translating from Deakin University, a Postgraduate Degree in Hellenic Studies and Social Sciences from Latrobe University, and two Certificates IV in Business (Accounting and Real Estate). Her work has evolved in the disciplines of Psychology, Teaching, Journalism, Conflict Resolution, Personal Development and Business Management, which she has amalgamated into a holistic approach to healing and life-direction in a pragmatic and spiritually enlightening way. Vivian's inquisitiveness about life and its meaning took her around the world to study different cultures and religions. Her love for Australia led to the writing of "Adventure before Dementia Down Under," her first book publication. She lives in Melbourne with her husband Scott and has two children and three grandchildren.
To learn more about, Vivian Vass, visit http://www.vivianvassauthor.com
Adventure Before Dementia Down Under An Epic Journey is now available at Amazon.com at https://www.amazon.com/Adventure-Before-Dementia-Down-Under/dp/1535015950
Media Contact
Company Name: Social Sparkle & Shine
Contact Person: Debbie Horovitch
Email: debbie.horovitch@gmail.com
Phone: 416-553-2157
Country: Canada
Website: http://theSparkleAgency.com