Kaz Roofing Systems of Buffalo, NY, has received GAF's 2017 President's Club Award. A GAF Master Elite(R) contractor since 2008, it is a trusted interior/exterior home-improvement brand in western New York, with thousands of happy customers.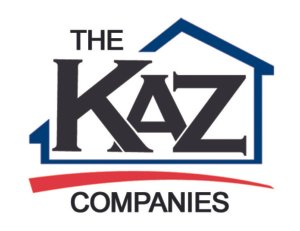 Buffalo, NY – June 20, 2017 –
Kaz Roofing Systems of Buffalo, New York, has received the most prestigious contractor award GAF offers: The GAF President's Club Award. This highly coveted award recognizes Kaz Roofing Systems as one of the "elite of the elite" residential roofing contractors in the United States.
GAF is North America's largest roofing manufacturer, and only GAF Master Elite(R) Contractors can compete for its residential President's Club Award. To qualify for this award, a residential roofing contractor must demonstrate an exceptional level of excellence in their business, especially in the areas of Installation Excellence, Consumer Protection, and Installer Training.
Kaz Roofing Systems has been a GAF Master Elite(R) Contractor since 2008; the company received the President's Club Award due to its excellent performance in 2016. To become a Master Elite(R) Contractor–a status that less than 2% of roofing contractors nationwide are able to achieve–a candidate must demonstrate proper licensing, maintain insurance (in states that require it), have a proven reputation, and show commitment to ongoing professional training.
As full-service home-improvement specialists, the folks at Kaz Roofing Systems are experts in every sector of home renovation. "We're differentiated," explains president Richard Kazmierczak, "by the fact that everyone here becomes trained and skilled in the department where he or she works. Roofers install only roofing, kitchen and bath installers remodel only kitchens and baths, and so on. Would you want a roofer installing your tile floor or a window installer putting on your roof? Of course not."
With specialties in kitchens, bathrooms, basement and interior remodels, additions, independent-living renovations for the disabled, roofing, siding, windows, doors, and garage doors, Kaz Roofing Systems provides full service to its customers under one reliable name. "People trust us–and they should," states Kazmierczak. "Our sales team starts the process by selling people only what they really need. Sometimes, the truth hurts, and so the cost winds up being a bit more–but our customers receive a much better value. Our production team follows up with quality workmanship, communication, and cleanup."
Customers aren't the only ones noticing the professionalism at Kaz Roofing Systems. The company's reputation has earned it recognition from industry publications and civic organizations. Angie's List has awarded the company its Super Service Award for five consecutive years. The company is a member of Building Performance Institute Accredited Building Analysts, Building Shell and Heating Specialists, West Seneca Chamber of Commerce, Professional Roofing Advisory Council, and Professional Siding Advisory Council. Accredited by the Better Business Bureau, where it holds an A+ rating, Kaz Roofing Systems also helps out in the community; it has completed a number of roofs for Habitat for Humanity and has assisted a local food pantry with an expansion project.
Going forward, the company intends to maintain its momentum. "We had a good year in 2015, and we added new personnel who value our team mentality and company values," concludes Kazmierczak. "Those team members and their pride in the brand are what make the difference at Kaz. Our goal is to make all customers into referring customers–people who are proud to tell others about the good experience they had with us. As we like to say: 'We're a customer-service company that happens to do home improvement!'"
About Kaz Roofing Systems
Since 1993, Kaz Roofing Systems has been a trusted home-improvement brand in western New York, with thousands of happy customers. Recognized nationally as a Top 500 Remodeling Company and a Top 200 Specialty Contractor, The Kaz Companies umbrella includes Kaz Home Improvements, Kaz Roofing Systems, and Raynor Garage Doors. With specialists in every segment of interior and exterior home renovation, Kaz Roofing Systems truly knows customers' homes inside and out.
Kaz Roofing Systems
150 North America Dr.
Buffalo, NY 14224
(716) 674-7288
http://www.kazcompanies.com
Facebook: https://www.facebook.com/thekazcompanies
About GAF:
Founded in 1886, GAF is the largest roofing manufacturer in North America. The Company is an operating subsidiary of Standard Industries.
GAF products include a comprehensive portfolio of roofing systems for residential and commercial properties, which are supported by an extensive national network of factory-certified contractors. Its success is driven by its commitment to Advanced Quality, Industry Expertise, and Solutions Made Simple. GAF was the first roofing manufacturer to offer a Lifetime limited warranty on all of its laminated shingles, which then evolved with the introduction of the GAF Lifetime Roofing System by extending the Lifetime coverage beyond just the roofing shingles.
With a focus on social responsibility, GAF developed Advanced Protection(R) Shingle Technology, providing excellent durability and wind resistance while reducing the use of natural resources. The Company has also developed single-ply and asphaltic roofing membranes with excellent durability and high reflectivity to meet the most rigorous industry standards while helping commercial property owners and designers reduce energy consumption.
GAF also supports the roofing industry through CARE, the Center for the Advancement of Roofing Excellence(TM), which has provided education to over 230,000 professionals. CARE's mission is to help professional contractors and distributors build their businesses through sales and management education, and to provide product and installation training to contractors, distributors, architects, property owners, and related industry personnel.
For more information about GAF, visit: gaf.com
About Standard Industries:
Standard Industries is a privately-held, global, diversified holding company with interests in building materials, aggregates, and related investment businesses in public equities and real estate. With over 7,500 employees and operations in more than 80 countries, Standard maintains a team-oriented culture of meritocracy and operational excellence, and a passionate focus on investing in its people.
Media Contact
Company Name: Kaz Roofing Systems
Contact Person: Richard Kazmierczak
Email: kellykaz@kazbrothers.net
Phone: (716) 674-7288
Country: United States
Website: http://www.kazcompanies.com