International Designer Emanuela Dadarlat's new Brand-Your-Awesomeness™ Training will take entrepreneurs through a complete process to create a strong visual brand to enhance market positioning and business growth.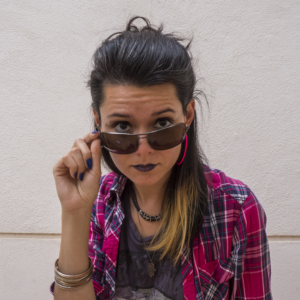 International Designer and Founder of Artem, Emanuela Dadarlat will launch her new Brand-Your-Awesomeness™ Training at the end of June to teach entrepreneurs how to stand out in their market and position themselves to boost business growth. The online training goes through the complete branding process from core brand value definition to the expression of the company's uniqueness into a visual design.
"This training is about how to build a strong visual brand, one that expresses your uniqueness, your brand values. This will help entrepreneurs stand out from competition and it also works as a filter to attract their most awesome clients," Dadarlat explains.
Many entrepreneurs still do not understand how branding influences business success, and how it is sending a message to the market, whether it's the right or the wrong one. There is therefore a strong need for them to take control of their brand. "If you are not being intentional about it, you are basically repelling your ideal clients," Dadarlat adds.
Dadarlat points out that the training includes an important but often neglected step needed in the branding process which is the inclusion of the entrepreneur's own values. This will, in turn, help the company attract more of its ideal clients.
"I am all about helping you be your authentic awesome self in life. The more clients resonate with you and love you, the more they are willing to pay for your services, and obviously the more happily they will recommend you to others," Dadarlat says.
Award-winning American photographer, director, artist, entrepreneur, and co-founder of CreativeLive Chase Jarvis said it well "Be yourself – you don't need to be an 'expert'."
The moment entrepreneurs start their businesses, they create an image which is their brand. The visual representation of this brand also called "visual brand," represents about 80% of this "image", Dadarlat states.
"We are visual creatures and most of our perception of the world relies on our sight. We get first impressions based on what we see. We make subjective decisions based on a glimpse even if we are not conscious about it," Dadarlat underlines.
One client had major industry players knocking on their door after implementing Dadarlat's branding strategy. They said their new identity captured the essence of the company's core activities and projected strength, power, and dominance.
Another client quoted "If you need someone who can turn your ideas into diamonds Emanuela should be on top of your list."
Because branding and professional logo is important to establish credibility and authority, Dadarlat's training includes all the information entrepreneurs need to understand necessary aesthetics rules even if they don't know how to draw. "That way they know who to hire, whether it's for their logo or the overall branding. What's important is to get the basics right," she explains.
Dadarlat enjoys quoting famed American art director, designer, and author James Victore's "Feck Perfuction" to point out that getting started is better than ignoring the subject altogether.
To learn more about her training go here: Brand-Your-Awesomeness™ Training
Media Contact
Company Name: UNIQUEARTEM SRL-D
Contact Person: Emanuela Dadarlat
Email: em@uniqueartem.com
Country: Romania
Website: http://brandyourawesomeness.com