PSI Roofing of Oakland Park, FL, has received GAF's 2017 President's Club Award. A GAF Master Select(TM) contractor since 2003, PSI's highly trained work force offers cost-effective solutions to roofing issues, with an emphasis on quality.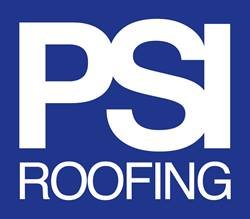 Oakland Park, FL – June 27, 2017 –
PSI Roofing of Oakland Park, Florida, has received the most prestigious contractor award GAF offers: The GAF President's Club Award. This highly coveted award recognizes PSI Roofing as one of the "elite of the elite" commercial roofing contractors in the United States.
GAF is North America's largest roofing manufacturer, and only GAF Master Select(TM) Contractors can compete for its commercial President's Club Award. To qualify for this award, a commercial roofing contractor must meet specific criteria in at least one out of three different pathways: the Performance pathway, where contractors focus on giving their property owners the best possible service, quality, and protection; the Reliability pathway, where the contractor has a long history of offering their customers the best quality and protection; and the Service pathway, where contractors consistently offer their customers the best protection available in the marketplace.
PSI Roofing has been a GAF Master Select(TM) Contractor since 2003; the company received the President's Club Award due to its excellent performance in 2016. To become a Master Select(TM) Contractor–a status that less than 1% of roofing contractors nationwide are able to achieve–a candidate must demonstrate proper licensing, maintain insurance (in states that require it), have a proven reputation, and show commitment to ongoing professional training.
In business for more than 25 years, PSI Roofing can perform as well as other contractors in the area on any size job. "We differentiate ourselves," says president Paulo Souza, "by taking the time to educate the clients, create trust, and really show them the best option. We're not just trying to get another signed contract, like a lot of our competitors."
Assessing the customer's needs is central to the process at PSI. "We listen first," states Souza. "We offer options. We address their concerns. And then we provide a comprehensive package, with a proposal and information that can be understood by people who aren't roofers. Most customers don't understand a lot of roofing terminology, so we break it down for them. That's a big 'plus' for us."
Souza continues: "Not all our competitors include record-keeping for their clients and 24/7 assistance, but we bring those features. At the end of the process, our clients will feel it was the right decision, because we're holding hands with them the whole time, from the initial sales process all the way through to the warranty and the final paperwork."
"We are conscious of the large expense of a roof," explains Souza. "So we look at clients as if they were ourselves and treat them accordingly; we don't want to destroy their bank accounts. In this industry, a lot of contractors leave things out, creating a lot of unexpected costs for the client down the road. We tell clients what they need to know, right off the bat. That makes us different–we're looking to form a relationship with that client for the next 15 or 20 years."
Formation of relationships is also reflected in PSI's presence within the community, working with charities that serve the homeless, at-risk teenagers, and women in distress. "Not only do we provide financial support, but our team is engaged in the cause, as well," says Souza. "We don't just write a check." With the volunteered help of PSI employees, PSI has put a roof on a property for His Caring Place, a group that helps pregnant teenagers, and has sponsored a 5K race for Taylor's Closet, in which the staff also participates.
PSI has upgraded its virtual presence and looks to increase business by 10% to 15% in the near future. "Our clients, old and new, can navigate through our resources to see completed projects and become educated in the roofing process," concludes Souza. "And when they do that, they'll see that we bring more than just a roofing system–we bring value."
About PSI Roofing
With the philosophy of "Integrity First," PSI builds trusting relationships and maintains high moral and ethical standards. Committed to delivering the right roof for the client's needs, PSI offers cost-effective solutions to roofing issues, with an emphasis on quality. Utilizing the best materials in the industry and a highly trained work force, the company ensures customer satisfaction for every project it works on.
PSI Roofing
792 NE 45nd Street
Oakland Park, FL 33334
(954) 791-7663
http://www.psi-roofing.com
Facebook: https://www.facebook.com/pages/Psi-Roofing/322282414569961
About GAF:
Founded in 1886, GAF is the largest roofing manufacturer in North America. The Company is an operating subsidiary of Standard Industries.
GAF products include a comprehensive portfolio of roofing systems for residential and commercial properties, which are supported by an extensive national network of factory-certified contractors. Its success is driven by its commitment to Advanced Quality, Industry Expertise, and Solutions Made Simple. GAF was the first roofing manufacturer to offer a Lifetime limited warranty on all of its laminated shingles, which then evolved with the introduction of the GAF Lifetime Roofing System by extending the Lifetime coverage beyond just the roofing shingles.
With a focus on social responsibility, GAF developed Advanced Protection(R) Shingle Technology, providing excellent durability and wind resistance while reducing the use of natural resources. The Company has also developed single-ply and asphaltic roofing membranes with excellent durability and high reflectivity to meet the most rigorous industry standards while helping commercial property owners and designers reduce energy consumption.
GAF also supports the roofing industry through CARE, the Center for the Advancement of Roofing Excellence(TM), which has provided education to over 230,000 professionals. CARE's mission is to help professional contractors and distributors build their businesses through sales and management education, and to provide product and installation training to contractors, distributors, architects, property owners, and related industry personnel.
For more information about GAF, visit: gaf.com
About Standard Industries:
Standard Industries is a privately-held, global, diversified holding company with interests in building materials, aggregates, and related investment businesses in public equities and real estate. With over 7,500 employees and operations in more than 80 countries, Standard maintains a team-oriented culture of meritocracy and operational excellence, and a passionate focus on investing in its people.
Media Contact
Company Name: PSI Roofing
Contact Person: Denise Mchugh
Email: dmchugh@psi-roofing.com
Phone: (954) 791-7663
Address:792 NE 45nd Street
City: Oakland Park
State: FL
Country: United States
Website: http://www.psi-roofing.com