Lisa Zaccheo reached the Amazon Bestseller List with her new book, "Free Your Genius: How Executives Are Leveraging the Power of the Subconscious Mind to Excel." The book provides insights for business leaders on how to use the power of hypnosis to excel in business and in life.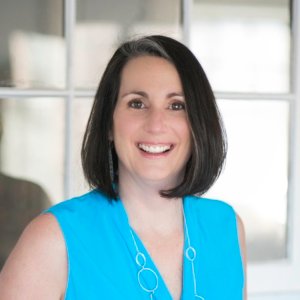 Lisa Zaccheo became an Amazon Bestselling Author with her new book, Free Your Genius: How Executives Are Leveraging the Power of the Subconscious Mind to Excel. Amazon listed the book at Number 1 among all books in the Hypnosis and Business Mentoring & Coaching categories. It was also listed as the Number 1 Hot New Release in both of these categories.
Many famous historical figures, inventors, business leaders, star Olympic and professional athletes, and celebrities have used hypnosis to leverage the power of their subconscious mind to excel in their work. Free Your Genius was written for business executives that are interested in learning how to use this same power to improve their individual and business performance. Lessons in the book include how to work smarter, not harder; how to improve business results by building a better team; how to healthily thrive and enjoy all of the opportunities presented; and how to develop work-life balance. The book also covers the differences between stage hypnosis, traditional therapy, and hypnotherapy, as well as the reasons why hypnotherapy can achieve quicker and longer lasting results than traditional therapy.
Zaccheo said, "I wrote this book to spare others the long and arduous journey of self-improvement. Prior to finding this powerful tool as well as what turned out to be my life's calling, I struggled and at times felt like the help I was receiving just dug a deeper hole instead of lifting me into the health and success I desired." She continued, "I was literally guided to hypnosis and it changed everything and very quickly by tapping into the power of my subconscious mind."
Free Your Genius: How Executives Are Leveraging the Power of the Subconscious Mind to Excel is currently available in an eBook edition at https://Amazon.com/dp/B071G6S28D. The paperback edition will be available soon on Amazon and from other booksellers.
Zaccheo, MA, BCH, BCI, is a hypnotherapist, speaker, and trainer. She has a B.S. in Psychology and a Masters Degree in Alternative Health and Healing. She is one of the few Board-Certified Hypnotists and Hypnosis Instructors in New England. Zaccheo is certified by the National Guild of Hypnotists and the National Board of Hypnotists and is a member of the National Federation of Hypnotists.
After working at the executive level for some of the nation's largest advertising agencies, Zaccheo experienced the transformative power of therapeutic hypnosis. Her realization of the positive changes in her own life prompted her to leave the corporate world and dedicate her life to sharing the mental, emotional, and physical healing powers of hypnosis. She coaches executives from her offices in Avon and Guilford, Connecticut and conducts sessions via videoconference with clients from around the world.
For more information about Lisa Zaccheo and Executive Hypnocoaching, visit https://TheExecutiveHypnocoach.com
Media Contact
Company Name: Nations Media Group
Contact Person: Bill Kopatich
Email: BillK@NationsMediaGroup.com
Phone: 704-625-0097
Country: United States
Website: http://www.NationsMediaGroup.com