Nidhika Bahl, Amazons newest Bestselling Author has announced the release of her latest book, The Queen of the Comeback, in hard copy coming July 2017.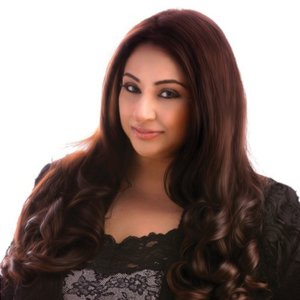 Nidhika Bahl, author of the Amazon Bestseller The Queen of the Comeback: 7 Ways for Anyone to Bounce Back from Life's Obstacles, is obsessed with helping others discover the truths she has learned on her personal journey to success. Through her own battle with clinical depression and attainment of success, she draws on her experiences to reach out to others who may be struggling with the same problems. In The Queen of the Comeback, she offers practical advice for self-discovery and effective strategies for mastering emotions, building relationships, handling finances, and enhancing life. Her writing is quickly becoming a handbook for those who want to take control of all aspects of their lives.
The book includes a wide range of stories that include tales of both success and failure as well as extraordinary human ability to surmount obstacles. Through these seven stories, Bahl helps her readers gain perspective on the human condition and take control of their own lives by meeting challenges and succeeding in reaching their goals. The book offers a holistic, integrated, principle-centered approach for solving personal and professional problems.
Critics have embraced the book's simple yet powerful approach. According to one critic, "She elucidates the fundamental lessons of self-mastery that will enable you to discover your true self, take control of your life and harness the forces that shape your destiny. She shows you her most effective strategies and techniques for mastering your emotions, your relationships, your finances and your life. Don't surrender to misery another day. Take steps towards unlocking and unleashing the magic inside you and create your own breakthrough with The Queen of the Comeback."
For a limited time, visitors to Bahl's website can obtain a free download of the book, valued at $27. Visit http://www.Nidhika Bahl.com/BOOK/ for more details and to obtain a free copy.
About Nidhika Bahl:
Bestselling author Nidhika Bahl is an entrepreneur, international speaker, and life transformation coach. She holds a master's degree in finance from Lancaster University and is the founder of Parallel Circles Entertainment Media Company. Through her battle with clinical depression, she learned to take control of her mental, emotional, physical, and financial life and now shares her wisdom and strength with others who need her help.
Media Contact
Contact Person: Nidhika Bahl
Email: nidhika@nidhikabahl.com
Phone: +91 996 763 9697
Country: India
Website: http://www.nidhikabahl.com/BOOK/