New construction is on the rise and buyers are going to model homes to look because existing inventory is so low and their expectations are high. In order to get Top Dollar the home must be in model-home shape.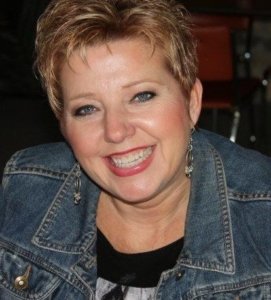 First impressions are important to make buyers want the property and pay more to get it. Look at the home through potential buyers' eyes as they walk through the home.
Even though inventory is low, Beverly Cannon Jones says "homeowners should make buyers want their home. And to do that, have your home "parade ready."
Curb Appeal. If a home doesn't look good from the curb, potential buyers won't even take time to look at the inside. Clean up messy, overgrown landscaping. A well-groomed exterior tells a buyer that the inside of the home is also well maintained.
Check the exterior paint job. Repaint, if necessary, but the home may only need some touching up.
Paint the mailbox and front door (and make sure the doorbell works). Wash or thoroughly clean wood, aluminum and vinyl sided homes. Hire a contractor to pressure wash, if needed.
Does the garage door work? Open it, and clean and organize what's inside. Mow the lawn and clean up the backyard.
CLEAN, De-Clutter and Update the Interior. People buy with their eyes, ears and noses. There are other resell homes and new construction homes that existing homeowners who are selling will be competing against.
Clean the inside from top to bottom, including the windows, or hire a cleaning company.
Shampoo the carpets (check to see if they might be covering hardwood floors). If you have wood or tile floors, do everything you can to make them shine. Remove odors, particularly around pet areas. Remove pets during showings. Jones has therapy dog Lucy and she says "If I were to sell my home, Lucy would need to put away all of her toys and bones for potential buyers. I love animals, but some people are allergic to animals and we should respect their space."
"Stage" For Sale. These are touches that give it that model-home look and home sellers would be wise to ask a REALTOR® for advice. He or she may have ideas or may recommend hiring a staging professional who will maximize your home's selling potential. "I pay for a stager for the first two hours. That is part of my service when listing a home," says Jones.
Rearrange your furniture. This will help establish a focal point of the room and create clear pathways for potential buyers to walk through your home.
Home sellers with a budget should replace an old couch or table with something inexpensive but newer.
Remove personal items, such as family photos, unusual artwork, cluttered bookshelves and collections of things bought on vacation.
Purchase decisions are EMOTIONAL. Sellers want buyers to envision themselves making this THEIR home. Having freshly baked cookies before an Open House is a smart move.
If this sounds like a lot of work, it is. But every hour you put into preparing a home to put it on the market will result in a faster sale at a higher price.
There's one last step to sell for Top Dollar:
Homes that sell the fastest also sell for the most money! In order to get Top Dollar for it needs to be priced correctly. The market is experiencing multiple offer situations, but that isn't always the best option. All the research has to be done to make sure the property will appraise for the contract price.
It's a great market for sellers in the Nashville area. To contact Beverly Cannon visit http://www.SearchingForAHome.com or email at Beverly@SearchingForAHome.com or call/text 615-812-6954.
Media Contact
Company Name: Personal Branding Mastery
Contact Person: Tim Davis
Email: timdavisonline@me.com
Phone: 615-812-6954
Country: United States
Website: http://www.personalbrandingmastery.com