A Reason to Smile with contributions by Dr. Stephen DeLoach has become a bestseller in the United States, Canada, and the UK. This book is designed to help patients understand various facets of dental care and how to choose the right procedures for their needs.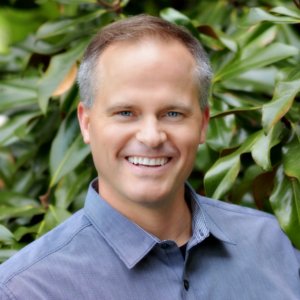 Tennessee dentist Dr. Stephen DeLoach has reached #1 on the Amazon.com Bestsellers List with his book A Reason to Smile: Fixing Broken Confidence with Cosmetic Dentistry. This book contains practical information on how to choose the right dental care for every need along with tips and tricks to help patients have a healthy, beautiful smile.
A Reason to Smile was created as a common-sense approach to allow readers to learn the facts about dental treatments from the experts. The book teaches patients what to look for in a dentist as well as how to spot problems and treat them proactively. Dental patients are given information on a wide range of topics including orthodontics, preventative care, and cosmetic dentistry.
The book has been hailed as a handbook for patient empowerment. By giving dental patients the information they need to make informed choices, DeLoach hopes that they will understand the benefits of choosing various procedures, particularly those labeled as "cosmetic." In many cases, according to the author, cosmetic procedures are far more important than simply improving appearance; often, they can be the key to lifelong dental health and increased self-confidence.
"It is a great honor to receive positive critical acclaim for this book," said DeLoach, "but it is even better to learn that patients are benefitting from this information. My purpose in writing was to help patients everywhere understand their dental care options and make good choices."
Dr. DeLoach has become recognized for his work in restorations for those who have lost teeth. In the chapter entitled "The Consequences of Missing Teeth," Dr. DeLoach discusses the important facts about using implants and other cosmetic treatments as restorative measures. He advises patients on the benefits of replacing missing teeth and offers advice about questions to ask their own dentists before making choices for restorative care.
A Reason to Smile became a #1 Bestseller on Amazon in the United States and Canada and #2 in the UK. It can be found in both the Dentistry and Oral Health categories.
About Stephen DeLoach, DDS:
Dr. Stephen DeLoach is a graduate of the University of Tennessee who brings the expertise born of years of study and practice to his hometown of Dickson, Tennessee, where he works with patients who need both restorative and preventative dental care. His special focus is working with those who are missing teeth to find the right solutions to give them the best dental health possible.
Media Contact
Company Name: Center for Dental Excellence
Contact Person: Stephen DeLoach
Email: media@metrixpromotions.com
Phone: 6154462372
Country: United States
Website: http://dicksondentist.com/