CEO and Founder of Uulala Mobile App, Oscar Garcia, was the featured guest on Business Innovators Radio with host Matthew Loughran talking about The Path To Financial Inclusion For The Unbanked Latino Demographic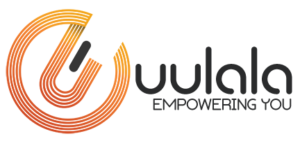 On a recent episode of Business Innovators Radio with Matthew Loughran, Oscar Garcia, CEO and Founder of Uulala Mobile App, discussed The Path To Financial Inclusion For The Unbanked Latino Demographic.
According to Garcia, There are technological advances to empower the Latino under and unbanked populations for financial inclusion.
Garcia, said "It is expensive to be poor, you are paying fees to access your income, added fees to pay bills, send money transfers, and you lack access to services others take for granted."
When host Matthew Loughran asked What is the underbanked population that Uulala strives to help? Garcia answered, "I can give you an example. I went through a period in my life where I couldn't get a bank account. I would cash my checks at payday loan locations and I had to walk into a facility stand in line to pay an extra fee, just to pay my bills like my water bill and my electrical bill. This cycle of added fees and time spent wasted traveling around to different locations just to pay my bills was frustrating".
During the Interview Garcia shared How is Uulala addressing the needs of the underbanked Latino population?, explaining, "Uulala provides a single ecosystem for our users to deposit checks, pay bills, send cross border remittances, and build a credit profile to qualify for added financial services".
Oscar Garcia the CEO and Founder of Uulala, is considered an authority on financial services for the emerging Latino market across the US, Mexico, and the Americas.
The interview concluded with Garcia saying "Uulala users will build or enhance their credit profile. Our database tracking capabilities across our service line suite will determine which users and what level of creditworthiness they currently qualify for as well as a path to obtain higher credit thresholds. This revolutionary micro credit tracking system with transparent payback reporting will allow users to establish or enhance their creditworthiness".
To listen to the full interview on Business Innovators Radio, visit https://businessinnovatorsradio.com.
To learn more about Oscar Garcia, please visit https://uulala.io
Media Contact
Company Name: Uulala
Contact Person: Matthew Loughran
Email: matt@midtownwestmedia.com
Phone: 866-601-7235
Country: United States
Website: https://uulala.io/