Local Business Mavericks featuring Susan Blais hits #1 on the Amazon.com Free Enterprise Best Sellers List.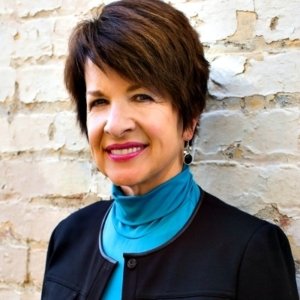 Strategic leadership coach, Susan Blais, hit #1 on the Amazon.com Category Best Sellers List on September 7, 2017 for the release of Local Business Mavericks. The book also ranked No. 1 in the Free Enterprise category in Canada.
Local Business Mavericks Volume 15, is a compilation of 1-on-1 conversations with some of the top entrepreneurs in their industry. Each contributing author reveals their strategies for helping overcome the toughest obstacles standing in the way of their customers' success.
Susan states, "I help leaders at every stage of development, from new leaders through experienced CEOs. The key for me is to work with leaders who understand that getting the very best out of themselves and their people, is what will contribute massively to bottom-line results and to fulfillment for everyone involved. Fortunately, more and more people in today's marketplace are become attuned to this, because things are changing so fast that more is required from our leaders today than ever before."
With over twenty-six years in corporate, working her way up from receptionist to CEO, Susan is one of the most unique and relatable coaches and consultants out there. Her experience, combined with her vibrant personality and passion for helping others, promises a lasting impact on your company. Susan strives to improve a company by deeply understanding the leaders and their team members to develop a 360-degree view before co-creating a customized strategic action plan. Through this approach, Susan helps create systems and structures that produce lasting results rather than merely solving current problems.
To learn more about Susan Blais visit www.susanblais.com
Local Business Mavericks Volume 15 is available on Amazon.com Kindle at http://www.amazon.com
Media Contact
Company Name: Incite Media
Contact Person: Alicia Dibrell
Email: awilliams@inciteauthority.com
Phone: 7022027939
Country: United States
Website: http://inciteauthority.com