Local Business Mavericks featuring Ronda Cobb hits #1 on the Amazon.com Best Sellers List.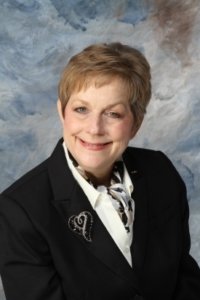 Ohio's top Profit Acceleration Coach for small businesses, Ronda Cobb, hit #1 on Amazon.com Best Seller Lists for the recent release of Local Business Mavericks. Her book also reached #2 in the Business & Money category for the Kindle Store.
Local Business Mavericks is a compilation of one-on-one conversations with some of the top entrepreneurs in their industry designed to share their strategies to overcome the toughest obstacles standing in the way of their customers' success.
Cobb's insight into profit acceleration is based on 30 years' experience and is right on target.
She states, "I looked at my Indy practitioner, my Indy practitioner friends, their families and their friends. I saw people selling their practice or going deep in debt to pursue their dream of making a difference while trying to make a living. Selling out or going into debt is not the answer; and, families fighting over money is so difficult! It broke my heart. So, I chose to do something about it. Refusing to let the business side of Indy practices burn good people, or bankrupt them, is now a calling."
Cobb has made headlines quite a bit recently, most notably for increasing sales, improving profits, and streamlining operations for industry leaders.
It's most likely for this reason that many people nationwide consider her the most real and relevant Profit Acceleration Coach in tune with the marketplace today.
Ronda Cobb, also known as "The Money Coach", helps business owners accelerate their profits using One to One Coaching with a proven, unique methodology resulting in maximized profit, streamlined operations, and financial stability. She also uses classes that are designed with today's busy entrepreneur in mind: convenient, concise, and regularly scheduled to fit your daily routine. Why sit in front of your computer when you should be running your business? She delivers results you can measure. Using her insight and expertise to aide entrepreneurial business owners build platforms that are: PROFITABLE, PREDICTABLE, SUSTAINABLE, & TRANSFERRABLE so they go from bare bones survival to thriving; and, from one generation smoothly to the next.
To learn more about Ronda Cobb visit: http://www.rondacobb.com
Local Business Mavericks is available in Paperback and on Kindle at http://www.amazon.com
Media Contact
Contact Person: Stacy Tigh
Email: stacytigh@gmail.com
Phone: 6195407960
Country: United States
Website: https://www.linkedin.com/in/stacy-tigh-67314797/