Local Business Mavericks featuring Francis Heran hits #1 on the Amazon.com Best Sellers List.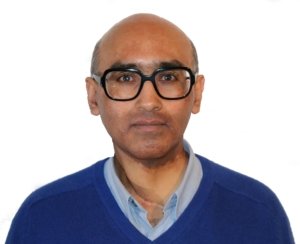 Birmingham's top Author and Mental Health Advocate, Francis Heran, hit #1 on Amazon.com Best Seller Lists for the recent release of Local Business Mavericks. His book also reached #2 in the Business & Money category for the Kindle Store.
Local Business Mavericks is a compilation of one-on-one conversations with some of the top entrepreneurs in their industry designed to share their strategies to overcome the toughest obstacles standing in the way of their customers' success.
Heran's insight into mental health is based on 15 years' experience and is right on target.
He states, "My intention is to help break down the stigma and taboo of Mental Health. I would like people to talk about Mental Health as freely as discussing last night's television shows or their favourite sports teams. In helping people acknowledge Mental Health may exist within their household, we can save lives."
Heran has made headlines quite a bit recently, most notably for his work in making mental health visible and acceptable in the community, and promoting understanding for the family of those suffering through it.
It's most likely for this reason that many people Internationally consider him the most real and relevant Mental Health Advocate in tune with the marketplace today.
Francis Heran has worked in the Social Care and Education field for over 15 years. It is there that he was fortunate to help families from diverse backgrounds and abilities. He quickly developed an understanding of what it means to say, "every person matters." Each person deserves respect and has the right to keep their dignity. "Treat every person well" has been his guiding mantra.
To learn more about Francis Heran visit: https://www.MentalHealthUnlocked.org
Local Business Mavericks is available in Paperback and on Kindle at http://www.amazon.com
Media Contact
Contact Person: Stacy Tigh
Email: stacytigh@gmail.com
Phone: 6195407960
Country: United Kingdom
Website: https://www.linkedin.com/in/stacy-tigh-67314797/